Help Us Build a New Athletic Facility
in Memory of "Uncle Chuck" Arnold

The "Uncle Chuck" fundraising drive aims to raise money for the
construction of a new athletic facility on our campus.
This facility will be used primarily for pickleball –
the fastest growing sport in the country!
We invite EVERYONE to be a
part of our campus transformation!
Please consider a donation in support of the "Uncle" Chuck Fundraising Drive or
an endowment though the Jewish Federation of Omaha Foundation.
Put Your Name on the Fitness Center Recognition Wall!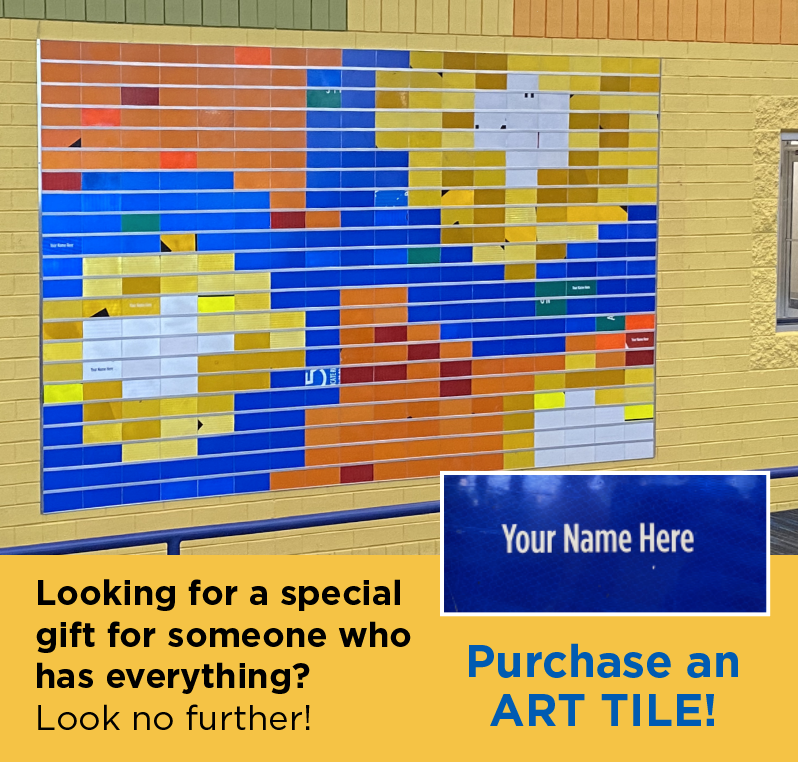 This is truly a community-wide effort! Every gift matters and is essential to complete the transformation. Please consider a donation in support of this project.
A colorfully artistic Donor Recognition Wall will be placed in the Fitness Center to recognize contributions to the JCC Building Project of $500+. All JCC members are invited to participate in the Uncle Chuck Fundraising Drive to transform our facilities for future generations.
Boris Bally, an internationally known artist whose artwork can be seen on the front exterior of the building, will be creating the piece. Donor names will be placed on each individual metal tile, color-coded by gift level. Similar to the members of a "community center", each colorful tile will move independently but in close harmony and connection with each other. Don't wait…there is a limited number of Art tiles available!
$5,000+…………………….Your name on a white art tile
$2,500 – $4,999…………Your name on a yellow art tile
$1,000 – $2,499……….Your name on a blue art tile
$500 – $999……………….Your name on an orange art tile
Contact Jennifer Tompkins at 402-334-6435 or jtompkins@jewishomaha.org to learn more.

"Uncle Chuck"​
Who was Chuck Arnold?
Among all of his roles, "Uncle" Chuck Arnold was best known for being the Athletic Director at the Omaha JCC for 28 years. Whatever the task, he did it with love, warmth, and dedication. He considered his role here much more than just a job. He treated everyone like family. He was an individual who put the 'community' within the JCC.
Chuck's world was a very inclusive place. He made sure to provide a variety of programs for all ages and skill levels. He led the way in bringing high-caliber programming to JCC Members.
Today, we strive to do the same.  Part of the way we accomplish this is by providing our community with top level facilities and opportunities.
With this project, we keep Chuck's legacy alive.
For questions or more information, contact our team: