If you have any questions on our hours or facility schedules, please contact Member Services at (402) 334-6426.
Group Exercise Schedule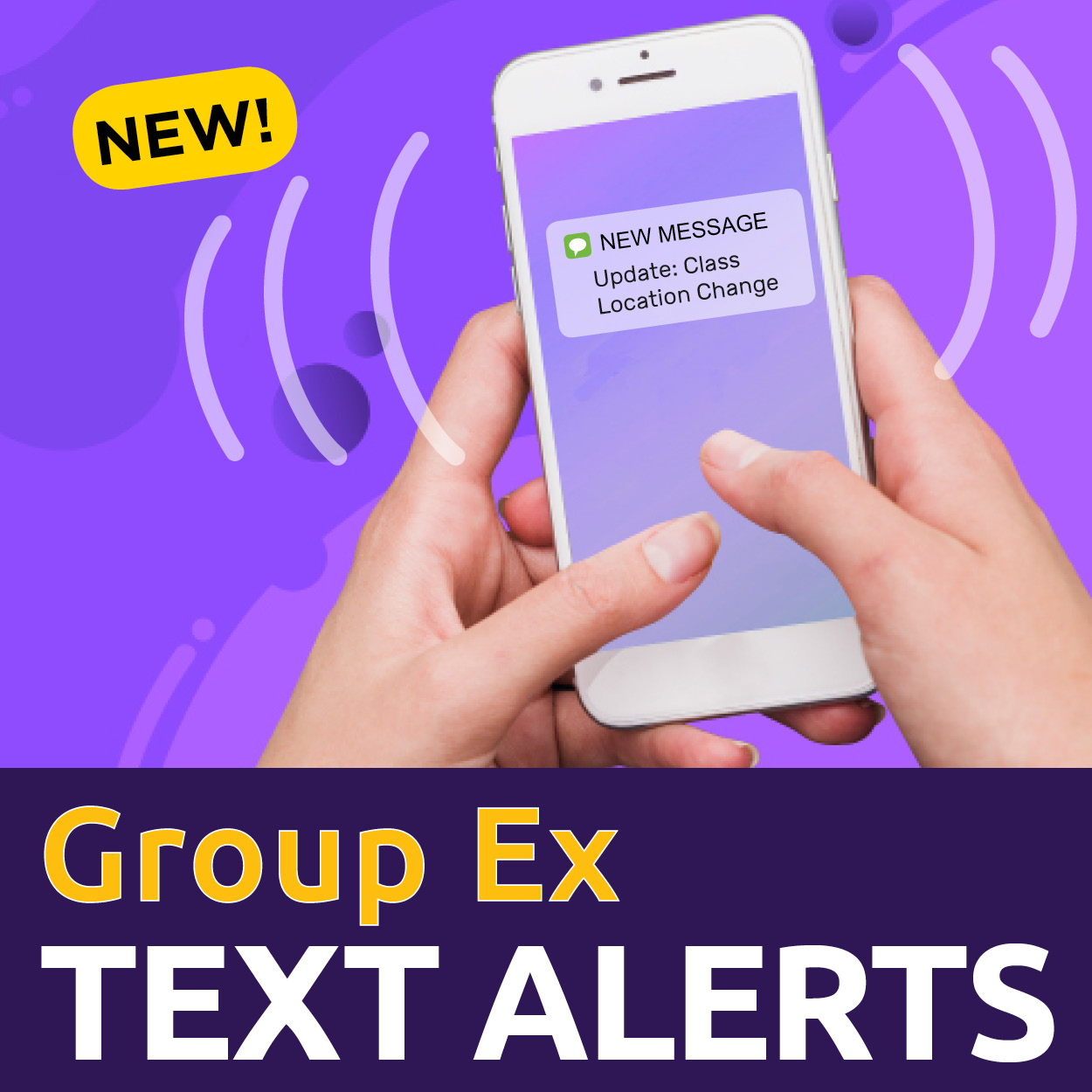 NEW – Receive Notifications of Schedule Changes on Your Phone!
Stay in the know. Get class updates and cancellation notifications by text message. To receive these messages on your phone, simply send a text with the message "@jccgro" to the number 81010
About Group Exercise Classes
Group Exercise classes are FREE for all JCC Members and are available on a first-come, first-serve basis.
Please read the class descriptions to learn more about the intensity and scope of each class.
Locations vary per class.
When maximum capacity for a class is reached, we cannot allow anyone else into the class. To secure a spot, we recommend arriving 5-10 minutes early.
Parents who have children attending Kids Boot Camp do not need to attend class with their child, but they must remain on campus.
Gymnasium & Field Schedules
If you have questions on gym availability, rentals, or programming questions, please contact Lynette Brannen, Director of Athletic Programming, at (402) 590-2144, or contact Member Services at (402) 334-6426.

POOL SCHEDULES
INDOOR POOL
The indoor lap pool is currently closed for refurbishment and will reopen in late fall 2019.
The new indoor family recreational pool will open Spring 2020.
Click here to learn more
GOLDSTEIN FAMILY AQUATIC CENTER
Is currently closed for the winter season.
Temperature Guidelines
The health and safety of our Members is our number one priority. Programming and pool availability will be based on what the air temperature feels like. We will follow the National Weather Service / National Oceanic and Atmospheric Administration's weather posting. Decisions will be based on their data. Click here to learn more.
70 Degrees & Over – All lessons and programs take place as scheduled
69 Degrees & Under – All Swim Lessons will be cancelled. Beginner level Swim Team will be canceled.
65 Degrees & Under – Water Fitness & Poolaties classes will be canceled
35 Degrees & Under – The outdoor competition pool will close.
Pool closures can happen quickly due to inclement weather. Stay in the know. Download and install the Omaha JCC app to receive instant pool schedule notifications on your phone! The app is FREE and easy to use. Remember to allow for "push notifications" to receive the updates.
COMMUNITY CALENDAR
Access the Community Calendar here
You Belong Here
The Jewish Community Center has been a big part of Omaha for more than eight decades! We opened our doors in 1925 and still, today continue to serve everyone in the community with our state-of-the-art facilities, outstanding programs, and dedicated staff. We've been here in the past, we're here today and we'll be here tomorrow.