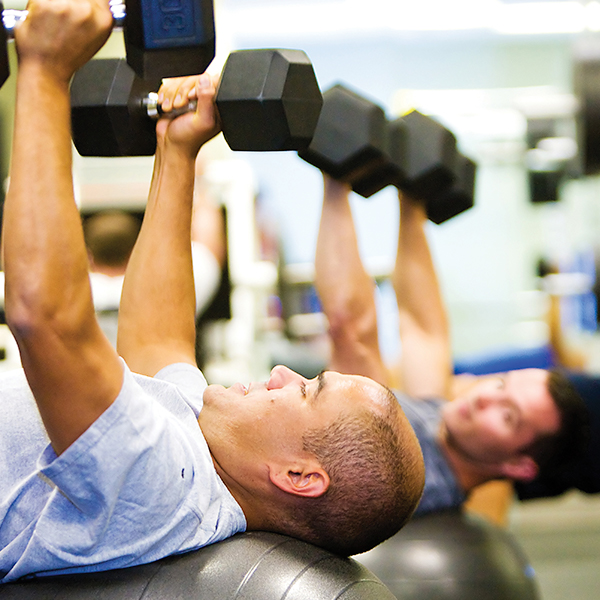 JFIT

Members, Ages 16+
Maximum: 8 per class
Our new JFIT Studio will be used exclusively for our new JFIT Training. For an additional monthly fee, members can access any or all of these new weekly JFIT classes. Each week will work on a new area of focus (listed below). There will be one pre-designed workout for each day that aligns with the weekly training focus. Instructors will lead workouts making adjustments for class size and member abilities. All workouts can be modified if needed. JFIT participants will also have the ability to utilize Myzone technology to provide their fitness metrics in real time.
COMING SOON!
Stay tuned for details.

TRAINING SCHEDULE
Week 1: Strength – Workouts designed to build muscle. Routine will consist of heavy strength training exercises and decreased reps.
Week 2: Endurance – Workouts designed to improve cardiovascular and muscular stamina. Routines will increase reps while decreasing resistance and recovery time.
Week 3: Power- Strength + Speed = Power. Workouts will improve the ability generate strength
as quickly as possible.
Week 4: Mobility – Workouts will improve range of motion in the major joints of the body Workouts will use special exercises and tools that will still leave you sweaty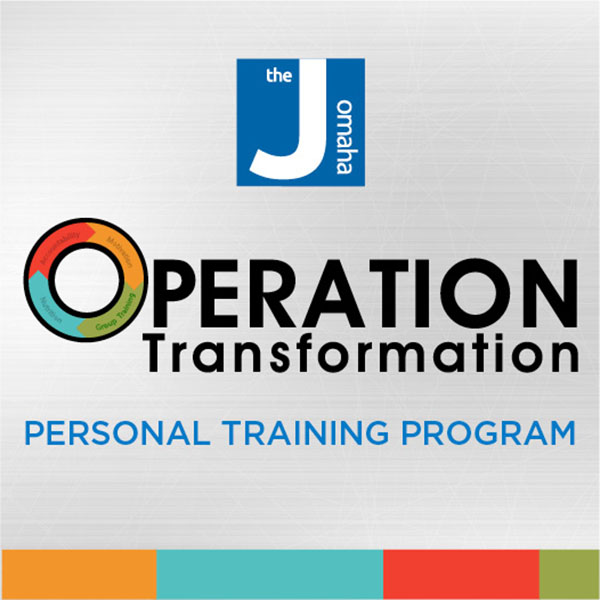 Operation Transformation

Members, All Ages
If it's time to get serious about weight loss and improving your health, this is the program for you. Participants will have private appointments with the trainer of their choice. They will meet two days/week for 60 minutes (45 minutes of training and15 minutes of nutrition consultation.) Trainers will guide participants through workouts for weight loss, provide nutrition tips, and build accountability.
Ongoing Program
Sessions are ongoing and can be purchased at any time.
Packages can be purchased from Member Services.

Member: $520
code: 06-100
Call Us
JCC Registrar (402) 334-6419 Member Services (402) 334-6426
Stop By
333 South 132nd Street Omaha, NE 68154