Are you are a Jewish teen in 8th – 12th grade? Then BBYO is for YOU!
BBYO is the nation's leading pluralistic Jewish teen movement aspiring to involve more Jewish teens in more meaningful Jewish experiences. With a network of hundreds of chapters across North America and in 50 countries around the world, BBYO reaches over 80,000 teens annually and serves as the Jewish community's largest and most valuable platform for delivering fun, meaningful and affordable experiences that inspire a lasting connection to the Jewish people.
BBYO is a teen led organization in which the teens themselves plan their own programs under the supervision of volunteer advisors and BBYO professional staff. BBYO is divided into two components: AZA (Aleph Zadik Aleph) for Jewish boys and BBG (B'nai B'rith Girls) for Jewish girls. In Omaha we have two chapters, MZ Yoshanah BBG #2053 and Mother Chapter AZA #1. Omaha is part of Mid America Region, a region within BBYO's global movement that brings together Omaha, Kansas City, St. Louis, and Minneapolis. We hold two conventions throughout the programming year to unite our region, offer a variety of exciting local programing, and the opportunity to hold board positions, implement change, and develop leadership skills.  Each chapter has at least one adult volunteer advisor to help teens exercise their leadership abilities, and to encourage meaningful and fun experiences.
To see what is happening in Omaha BBYO Check out our online calendar HERE!
Not yet in 8th-12th grade? Check out BBYO Connect!
BBYO Connect is our Jewish teen engagement program in Omaha for teens in 6th-8th grade. Teens will have the opportunity to make new friends and hang out, while getting a taste of what BBYO is all about. Many of the programs have BBYO members there to help facilitate the activities and represent the larger BBYO movement.
Check out our upcoming events for the 2021-22 school year and RSVP for them HERE!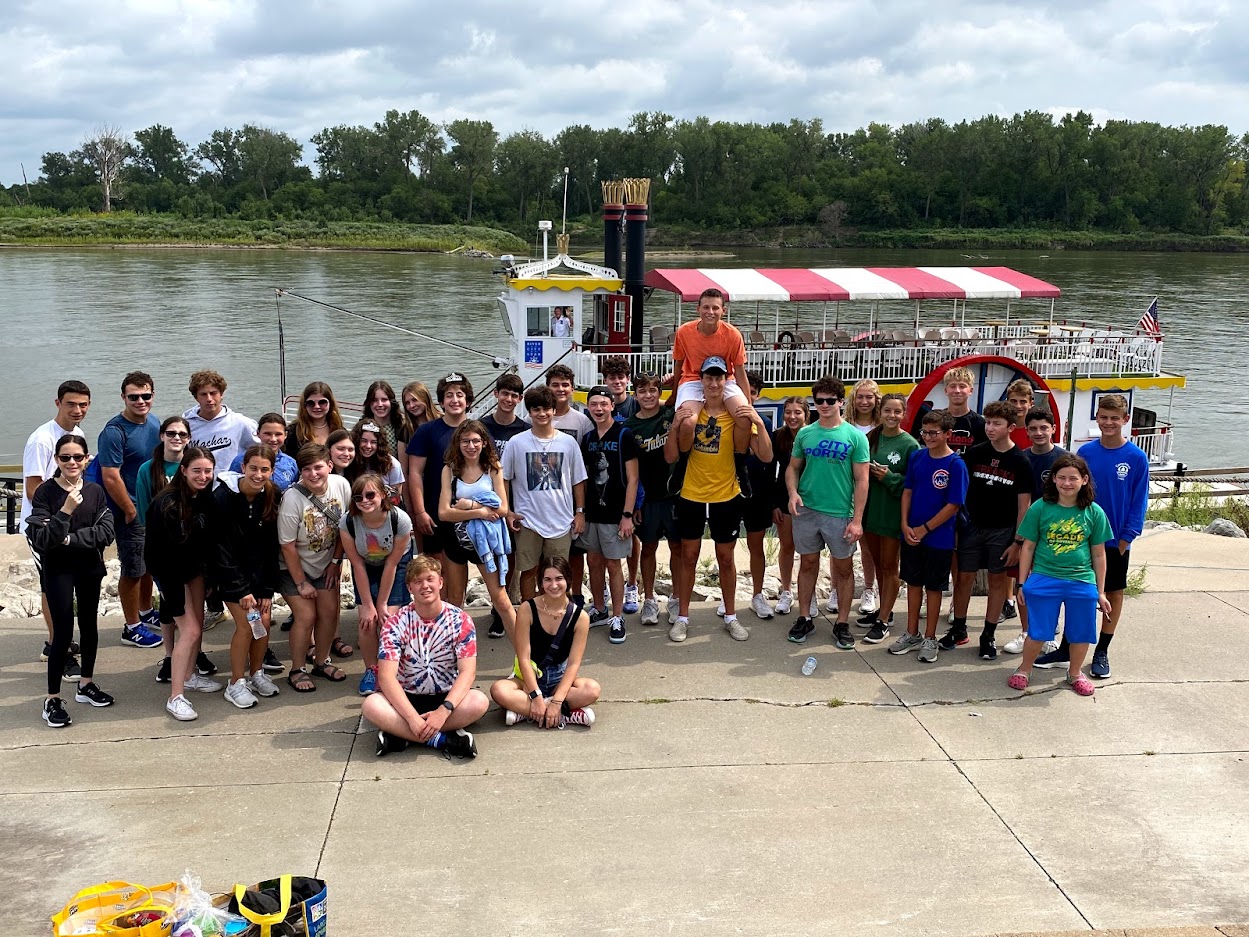 Teens from Omaha and Kansas City enjoying an afternoon on the river during Fall Kickoff 2021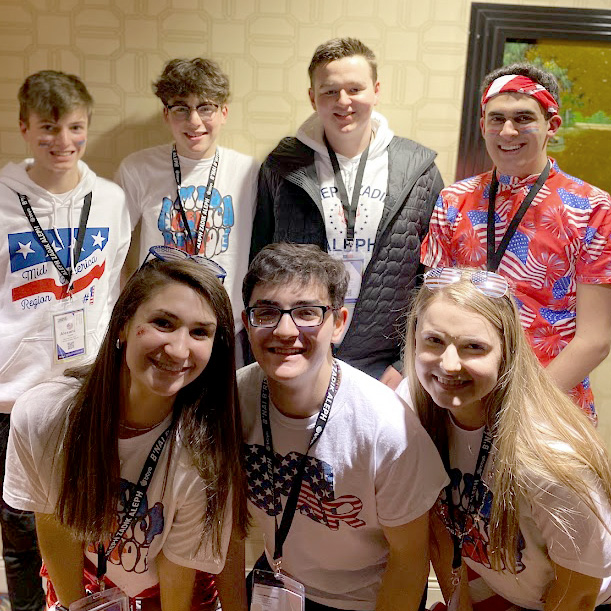 Omaha BBYO Teens attending International Convention 2020 in Dallas, TX.
History
In 1923, a group of Jewish boys in Omaha, Nebraska, organized a fraternity and named it the "Aleph Zadik Aleph," using Hebrew letters in the style of Greek fraternities, which often excluded Jews. The group elected Abe Baboir as their first president and chose a local chemist, Nathan Mnookin, to be their first advisor. The startup fraternity was mostly a local social group until Mnookin moved to Kansas City bringing AZA with him, and leaving Omaha without an advisor.
Without an advisor in place, the Omaha chapter asked Sam Beber to join them. He accepted the post under one condition: he told the young men that he envisioned the creation of an organization of Jewish fraternities that would stretch beyond the United States to encompass the entire world. On May 3, 1924, Mother Chapter AZA #1 was chartered, a Supreme Advisory Council was established naming Sam Beber as the Grand President and Nathan Mnookin as the Grand Vice President, and the Grand Order of the Aleph Zadik Aleph came into existence. This milestone is our fraternity's Founders Day and is celebrated around the world.
Interested in learning more about the history of AZA and how it became the nation's leading pluralistic Jewish teen movement, stop by the JCC and take a look at our AZA Exhibit right behind the Kripke Library
BBYO welcomes all Jewish teens entering grades 8-12, and enrollment is open year-round.  To become a member, go to www.bbyo.org/join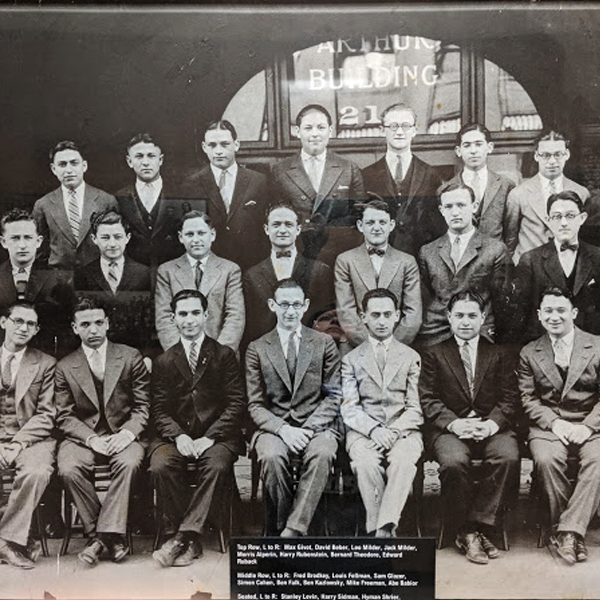 Call Us
BBYO / Teen Program Director (402) 334-6404
Stop By
333 South 132nd Street Omaha, NE 68154