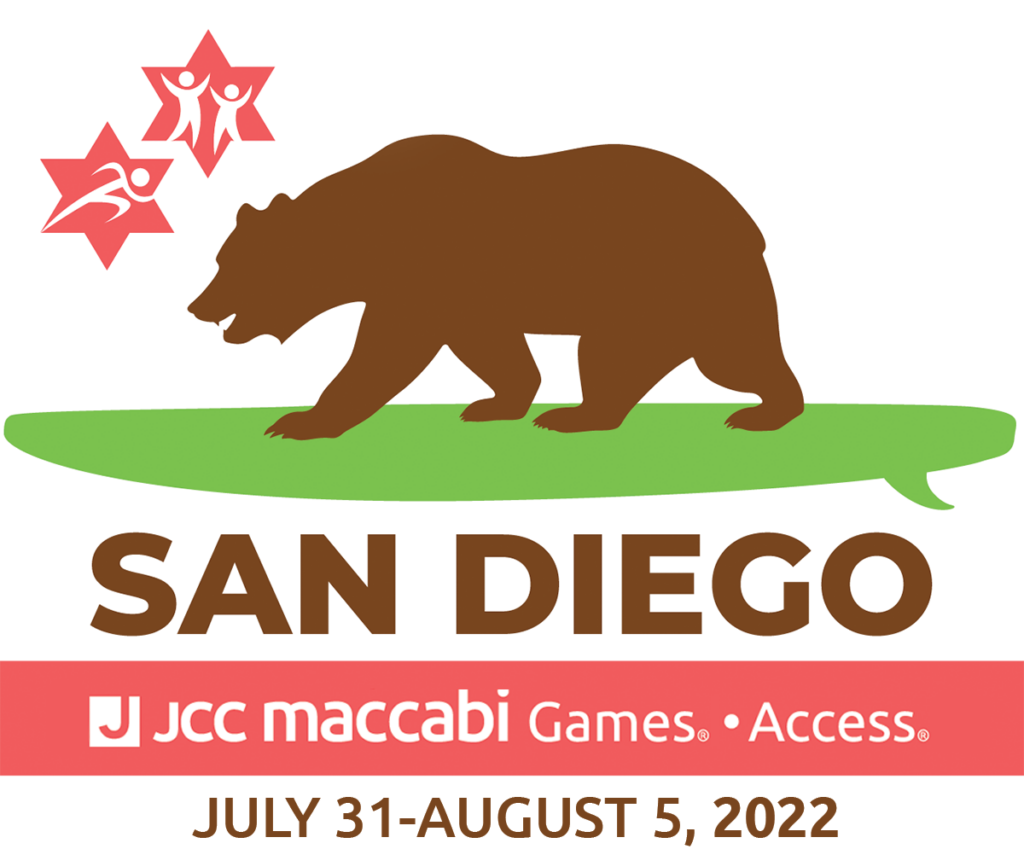 CONNECT with Jewish teens from all over the world
COMPETE in friendly athletic competition
RACHMANUS Practice compassionate sportsmanship
TIKKUN OLAM Repair the world with JCC Cares service project
AMIUT YEHUDIT Learn about your Jewish identity from unique experiences that strengthen your connection to your friends, your community, and Israel.
Athlete Expectations & Commitment
If an athlete wishes to compete in one of the team sports, but there are not enough to form an Omaha team, they can play on a mixed team, but will still represent Team Omaha.
Practice sessions may begin as early as May 2022.
Each team will set its own practice schedule and attempt to take into account each player's availability. Athletes are expected to consider Maccabi competition to be a high priority and to attend as many practices as possible.
Players are expected to be on time for practices, suited up, and appropriately equipped.
Players that attend a Jewish summer camp or Israel program are still eligible as long as they can attend the Games®.

OPEN TO ALL JEWISH TEENS AGE 13-16 (As of July 31, 2022)
No synagogue affiliation necessary & JCC Membership not required
Team Omaha Delegation Head:
Jacob Geltzer, jgeltzer@jccomaha.org
The JCC Maccabi Games® is an Olympic-style sporting competition held each summer in North America and is the largest organized sports program for Jewish teenagers in the world. The Maccabi movement began in 1895 when the first all Jewish sports club was formed in Constantinople.  The first world Maccabiah Games was held in Israel in 1932. 
Today, over 6,000 teens, ranging from 13 to 16 years of age participate in the JCC Maccabi Games® each summer.  The Games are co-sponsored by the Jewish Community Center Association of North America, Maccabi World Union, Maccabi Canada, and Maccabi USA/Sports for Israel.
INFORMATIONAL MEETINGS*:
Thursday, January 20, 2022 | 6:30 p.m.
Thursday, January 27, 2022 | 6:00 p.m.
Wiesman Reception Room
*All sessions include the same info; no need to attend both.
RSVP for one of our two information meetings to learn more about the JCC Maccabi Games and Team Omaha HERE.
Team Sports (13-16 years old):
Boys Baseball

Boys Basketball

Girls Basketball

Flag Football

Boys Ice Hockey

Boys Soccer

Girls Soccer

Girls Volleyball
Individual Sports (13-16 years old):
Dance

Golf

Swimming

Table Tennis

Tennis