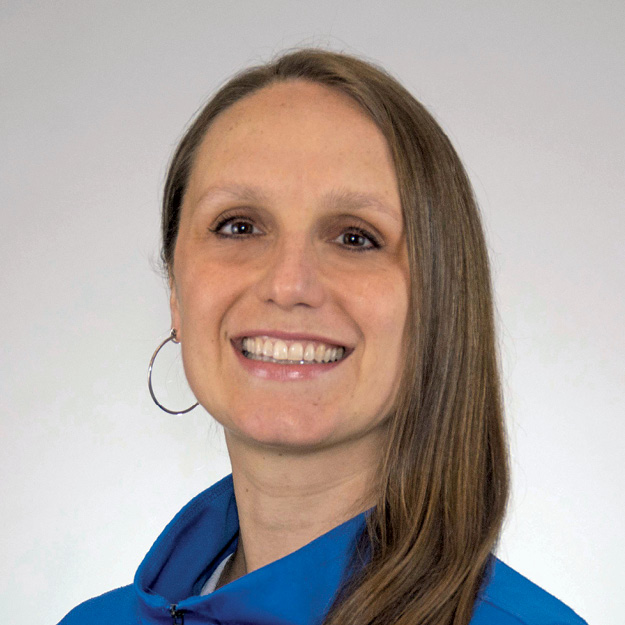 JCC Performing Arts Director
Esther Katz was trained at The Professional Children's School in Philadelphia, PA. She has also studied at the Central Pennsylvania Youth Ballet, Joffrey Ballet, Koresh Dance, University of the Arts, and Temple University where she was on a dance scholarship. Her ballet training includes both the Cecchetti & Vagonova methods. Her modern dance background is in Graham, Anthony, & Horton. Esther was a member of many independent dance companies in Philadelphia including New LEJA Dance Underground Dance works. She demonstrated for Philadanco company classes under Pat Thomas and taught ballet and modern dance at The Professional Children's School for 7 years before moving to Omaha. She previously danced with UNO's The Moving Company and was a founding member of tbd. Dance Collective. Esther taught in the OPS Special Ed. Program before starting as the Dance Director at the J in 2006, although she had been teaching ballet at the J since 2004. In 2018 she was the recipient of the Jody and Neal Malashock Award for Professional Excellence.  When she's not dancing, Esther loves to play with her kids, garden, and bake!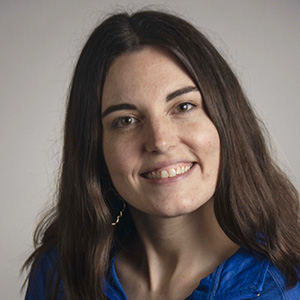 Performing Arts Dance Associate
Lauren Wichert holds a BA in English and a minor in Dance from Creighton University.  She has been teaching various styles of dance around the metro since 2014 and is a current and founding member of tbd. Dance Collective. Lauren began teaching at the JCC in 2018 and assumed the role of Performing Arts Dance Associate in 2021.  When she's not dancing, Lauren loves to knit, read, and practice aerial arts.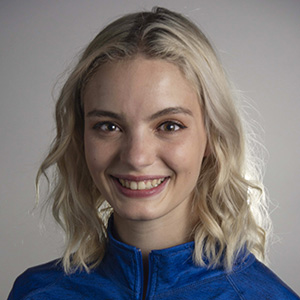 Theater & Piano Associate
Sophie Knauss is an actor, scenic designer, and visual artist based in Omaha. She holds a BA in Theatre from the University of Nebraska Omaha. When she is not teaching piano and theatre, she is working as a props artisan at Omaha Community Playhouse and listening to as many show tunes as possible. Sophie joined the J as Performing Arts Theater Associate in 2021.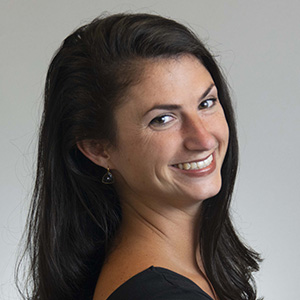 Nora Carr
Nora started dancing in Saratoga Springs, NY at the age of three. She studied at Ballet Regent, Saratoga City Ballet and Myers Ballet School until moving to Carlisle, PA to train at Central Pennsylvania Youth Ballet under Marcia Dale Weary. While training, she also attended summer intensives at American Ballet Theater, Miami City Ballet, New York State Summer School of the Arts, CPYB and Saratoga and Vail Summer Dance Intensives. After receiving her Bachelor in Fine Arts from the University of Cincinnati, she danced with Akjun Ballet Theater in NYC. Nora then joined American Midwest Ballet in Omaha in 2016 and is currently a company dancer. Nora began teaching at the J in 2020 and is excited to share her love of dancing with all of her students.  When she's not dancing, Nora loves to sit in the sun and read a good book.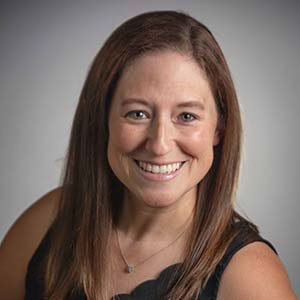 Leigh Chaves
Leigh began dancing at the age of 5 and has danced with Beth Gaynes Dance Studio, Truman State University, at multiple conventions and Rugged Soles.  She holds her BA in Communication-Journalism from Truman State University and a Master's Degree in Arts Education from University of Central Missouri.  Leigh has also choreographed for community theater, show choirs, high school dance teams and charity events.  Leigh began teaching at the J in 2015.  When she's not dancing, Leigh love to read, bike and spend time with family!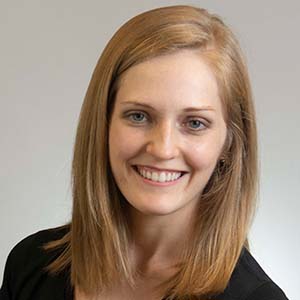 Alyssa Donley (Grimsley)
Alyssa, an Arkansas native, graduated from the University of Oklahoma with a BFA in Ballet Performance summa cum laude. She has been dancing with American Midwest Ballet since 2014.  Alyssa began teaching at the J in 2018.  When she's not dancing, Alyssa loves to try new recipes and spend time with her husband and miniature schnauzer.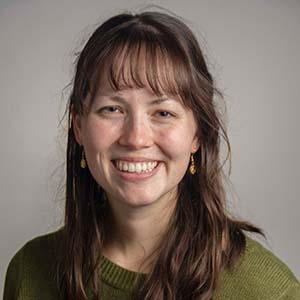 Colleen Halpin
Colleen, an Omaha native, grew up dancing at the JCC, and was a founding member of the JCC Dance Training Company.  She graduated from the University of Notre Dame in 2018 with degrees in Mathematics and Theology. Colleen currently teaches Theology at Skutt Catholic High School. When she's not dancing, she loves spending time with her family, drinking coffee with friends, reading, singing and playing piano!  Colleen resumed teaching at the J in 2021.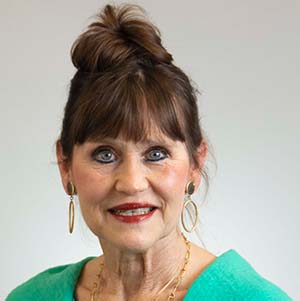 Wendy Larson-Cooper
Wendy began her training in Omaha with local Omaha Ballet Theater, Donna Kurtz Cartwright and the Omaha Academy of Ballet.  During the school year, she studied in Omaha under the auspices of an Honorary Ford Foundation Scholarship for the Arts.  Summer study took her to Saratoga Spring, NY, where the Saratoga Performing Arts Center was the summer residency venue for the New York City Ballet, Julliard Theatre School and the Philadelphia Philharmonic Orchestra.  Wendy studied at the Bariansky Saratoga Ballet Center, located on the campus of Skidmore College, with Oleg and Mireille Bariansky, for eight summer sessions, loving and enjoying every minute of performances and training.  Wendy credits that experience for her continuing love and passion for dance.  She also attended summer sessions, on scholarship, at the School of American Ballet and Harkness Ballet Company in New York City.  Wendy danced with the original Omaha Ballet Company for ten years, as a Principal Dancer, performing a wide variety of roles with the company.  Wendy graduated from Stephens College with a degree in Business Administration and owned and ran a Manufacturing firm in Omaha and currently works as an Accountant for City + Ventures.  Wendy began teaching at the J in 1986 and brings a deep and passionate understanding of a former Performing Artist to her abilities as a teacher and choreographer.  Wendy has two lovely grown daughters, Chloe and Cygne.  When she's not dancing, Wendy enjoys traveling with her husband, watching Turner Classic Movies and reading books about the Golden Era of Hollywood.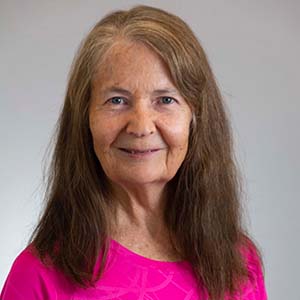 Lynne Nevin
Lynne holds an Associate Diploma through the ISTD Professional Teaching Examinations and has studied the Alexander Technique, she also has a BA in Art History from UNL. Lynne was a company member of Omaha Ballet.  She resumed teaching at the J in 2009.  When she's not dancing, Lynne loves to spend time with her friends.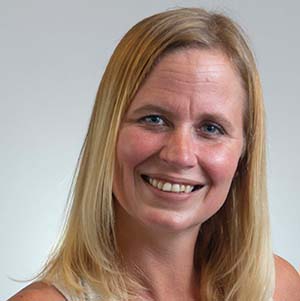 Deidre Ochsner
Deidre starting dancing at the age of 3 and has danced with Pat Carlson, Mildred Collins School of Dance and the Drake Dance Team.  She has a Bachelor's of Arts in Psychology from Dana College.  Her family has been dancing with the JCC Dance program since 2013 and Deidre began teaching at the J in 2019.  When she's not dancing, Deidre loves to cook and read.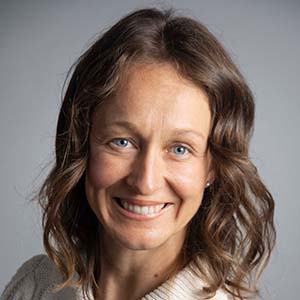 Lauren Simpson
Lauren, a Chicago native, has danced for choreographers Liz Lerman and Risa Jaroslow.  She received her M.F.A. in Performance and Choreography from the University of Colorado-Boulder, Ed.M. from Harvard University, and B.A. from Carleton College.  She taught dance at the Cambridge Rindge and Latin School, Harvard College, and the University of San Francisco.
A recent transplant from San Francisco, Lauren maintains close ties with the Bay Area performance community. She is one of ODC's Artists in Residence for 2018-2021. In 2014 Lauren co-founded Simpson/Stulberg Collaborations, a San Francisco-based performance company, with Jenny Stulberg. Together they were nominated for two Izzie Awards in 2016. They have been artists in residence at CounterPulse Theater, Shawl-Anderson Dance Center, and the Margaret Jenkins Dance Company's CHIME Program. Her most recent evening length work, DANCE EXHIBIT, was the first dance residency at Minnesota Street Project in San Francisco, May 2019.  Her recent Omaha-based work has been featured in the Kennedy Center's Arts Across America and supported by Omaha's Amplify Arts.
Lauren began teaching at the J in 2021.  When she's not dancing she is working on building her marketing business, playing tennis, and dancing to country music with her two daughters.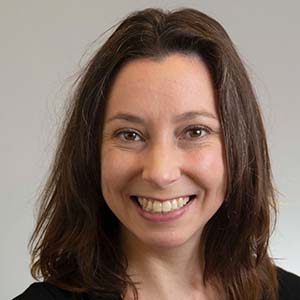 Rebecca Smedlund
Rebecca began dancing at the age of 2 in Omaha, NE.  She trained under Julie Dall, Mandy Talmadge, Patrick Roddy, Bridget Agriopoulos and Diana McHale.  She holds a Bachelor's of Science in Geology from the University of Kansas and a Master's degree in Wellness and Health Promotion and Management from Nebraska Methodist College.  Currently, Rebecca dances with the Rugged Soles Tap Troop.  When she's not dancing, she loves to be in nature and practice yoga.  Rebecca began teaching at the J in 2019.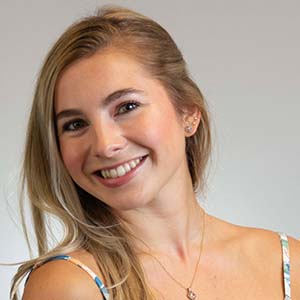 Whitney Walsh
Whitney grew up in Westlake Village, CA training at the California Dance Theater in Ballet, Jazz, Contemporary, and Lyrical.  She spent summers training at ABT NYC, The Joffrey Ballet, Houston Ballet, and the Kirov Academy of Washington D.C. Whitney went on to became a trainee with the Joffrey Ballet of Chicago for two years before moving to Omaha to join the region's professional ballet company, American Midwest Ballet in 2014. Whitney began teaching at the J in 2020.  When she's not dancing, Whitney loves cook, workout, and play with her cat Rosie!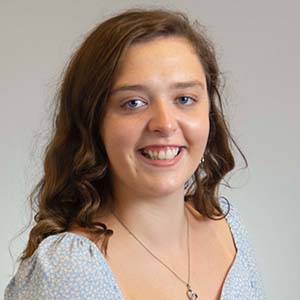 Lindsay Willis
Lindsay began dancing at the age of 6 and grew up dancing with Cherrie Anderson Dance Company on their competition team.  Lindsay graduated from UNO in December of 2020 with a degree in Psychology and a concentration in Child Development. She is now attending Doane University getting her Master's degree in School Counseling. Lindsay was also a member of UNO's Dance Team from 2017-2018. Lindsay has been teaching dance across the Omaha Metro area since about 2015 and began teaching at the J in 2020 and loves being a part of this dance community. When she's not dancing, Lindsay loves to read and spend time with her family!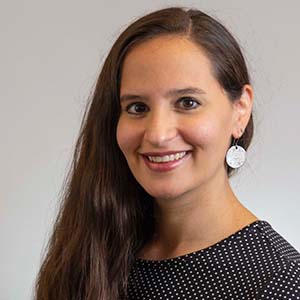 Jessica Westerlin
Jessica received early dance training in Seattle. She continued with Ballet Omaha, the Omaha Theater Ballet School of Dance and JCC Omaha. Jessica has a Bachelor of Arts in Dance from St. Olaf College. She has performed with the St. Olaf modern dance company, Companydance, the St. Olaf liturgical dance troupe, Leap of Faith, Omaha Dance Project, and the Omaha Theater Ballet's The Nutcracker. She previously danced with UNO's The Moving Company, was a founding member of tbd. Dance Collective and has also actively participated in Dance Chance Omaha. Jessica began teaching at the J in 2009 and was the Assistant Performing Arts Director from 2013-2021.  When she's not dancing, Jessica loves to travel, crochet, watch movies and live theater, and spend time with her family.
Pianists/Piano Instructors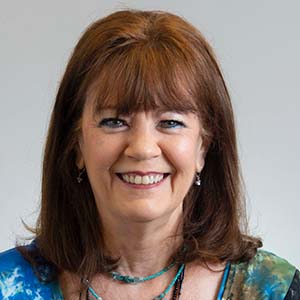 Susan Bertino (Piano & Music Instructor)
Susan is a mother of two, Pianist and Artist. Born and raised on the North Shore of Long Island, New York, she began piano lessons at age 2 and quickly learned to read music with the help of her two older sisters.  By age 4 she started private piano lessons and was entertaining her family and friends with mini piano recitals.   She came from a family of Artists and Musicians who frequently went to Classical, Broadway, Pops, and Jazz concerts in NYC.  This gave her a broad appreciation of the Arts at a very young age which has enriched her life.  Going to the Met, the Guggenheim Museum, etc. was a normal part of life for Susan.
At the age of 16 she started performing and teaching piano and organ lessons on Long Island.  She also performed Bb, Eb, and Bass Clarinets with a Baroque Quartet.
She possesses a B.S. in Textiles & Business from Arizona State University and a B.M. in Theory & Composition/Piano from the University of Nebraska.  Her studies were further expanded in Music when she attended the Aspen School of Music, studying piano with Mary Norris.  Later, she studied Music Composition at the Conservatoire Americain de Fontainebleau in France with Gilbert Amy.  Studying with Phillip Manoury at I.R.C.A.M. in Paris France also enhanced her appreciation of contemporary studies in acoustics and music theory.
Susan has been a Piano Teacher, Performer, Composer/Arranger and a member of the National Music Teachers Association for many years in Omaha, Nebraska.  Her experience teaching has passed on a legacy of music appreciation and piano performance to countless students.  In addition, Susan is an accomplished Textile/Bead Artist and Interior Designer.  When she is not playing or teaching, Susan loves to go on long walks.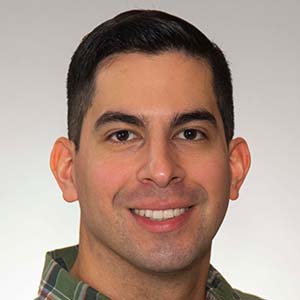 Philip David Castro (Piano Instructor)
Philip began his piano studies with his grandmother at the age of nine.  In 2005, he began studies with Ms. Iby Kovacs at the Classical Piano Academy.  In 2013, he completed his B.A. in Piano Performance from Texas State University – San Marcos, where he studied classical piano under Dr. Jason Kwak.  After completing his degree, Mr. Castro became the Piano Program Coordinator for the Mcallen IDEA Public Schools. As coordinator, Mr. Castro taught and organized the elementary and middle school group piano classes.  In the Spring of 2016, Mr. Castro completed a M.M. in piano pedagogy at the University of South Carolina as well as a Graduate Certificate in Jazz Performance. While at USC he taught group piano courses to undergraduate students and studied applied lessons with Dr. Joseph Rackers (classical) and Mr. Bert Ligon (jazz). Mr. Castro's passion for teaching is matched with his passion for performing.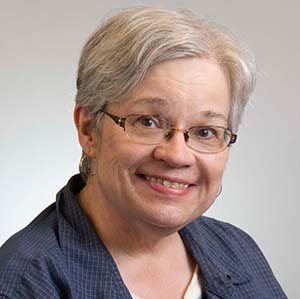 Margaret Currie (Pianist)
Margaret has accompanied dance classes at the JCC from 1991-1995 and resumed in 2012. She has also accompanied at the Omaha Academy of Ballet School of Ballet Omaha, Daniel J. Gross High School and Brownell-Talbot. She holds a B.S. degree in Bible/Music from Faith Baptist Bible College and was a private piano teacher for 24 years.  When she's not playing for classes, Margaret loves to have shop, take road trips, read, write, personally meditate and have a coffee and talk with good friends.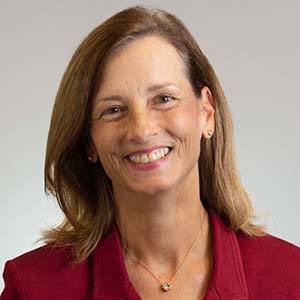 Cathy A. Pacholski (Pianist and Piano Instructor)
Cathy Pacholski began playing the piano when she was eight years old, taking lessons for about four years.  Thanks to support and encouragement from a school music teacher, she continues to play to this day – at weddings, for high school choirs, and in church and senior living communities. Cathy graduated from the University of Nebraska-Lincoln with a degree in Broadcast Journalism and minors in music, communication, and sociology. She began accompanying dance classes and teaching piano at the J in 2020.
Joan Prenosil (Pianist)
Joan received her degrees in Music Education, Piano, and Voice at Minnesota State University, and has been teaching piano to children and adults for over 40 years. Early in her career, she taught music in the public schools. Later she started her own music studio and added Kindermusik in Omaha & Elkhorn in 1991, which served scores of children in the Metro area before she passed it on to her head educator in 2019. Joan is also a performing musician in voice and piano, and has sung/played for numerous church services in the area, as well as weddings/funerals/ occasions.  She is a member of several professional music organizations, including MTNA (national), NMTA (state) and Omaha Music Teachers Association. Joan has been a guest artist for the Junior League of Omaha's Very Special Arts Program, Methodist Hospital's Cancer through the Arts Series, and for Children's Hospital in Omaha. She frequently assisted with the Instrumental Petting Zoo at the Omaha Symphony's Family Concert Series. She loves teaching music, and it shows! Joan looks forward to working with the children and adults that the JCC of Omaha serves.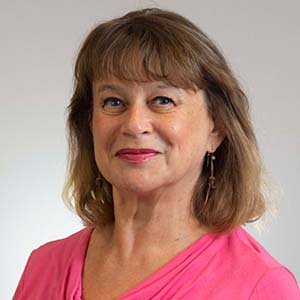 Anna Yuz-Mosenkis (Pianist)
Anna began to play piano and take ballet classes at 6 years old in the Kiev, Ukraine.  At 12, she was unable to continue with both ballet and piano after her father passed away, so she had to make the tough choice and only continue with one – piano. Anna always loved to be in the ballet/dance environment and as soon as she could, Anna started accompanying for ballet classes.  She holds a Master's Degree in Music from Kiev and while there, she also directed and taught piano in a music school.  She also performed and traveled the country with music and dance groups.  Anna is also a licensed Skin Care Specialist/ Esthetician by education and a long experience.  Since arriving in the United States in 1991, Anna has been glad to implement both professions into her daily life and hopes to continue because she loves what she does.   Anna has played for the J since the Fall of 1991 and has taught piano lessons for many years and just began teaching Piano here at the J in 2018. When she's not playing piano, Anna loves to travel, be with her kids, walk, knit, read, swim, and be with friends.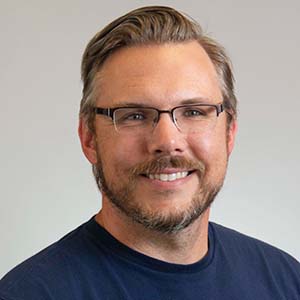 Jeremy Stoll (Director)
Jeremy began acting as a Junior in High School, when he auditioned for Dracula on a dare.  He was cast in the role of Dracula and, you might say, he was "bitten by the bug!  Jeremy received his teaching degree and a theatre minor from Dana College in 2005, a MS in Educational Administration in 2010 and an MA in Theatre/Directing focus in 2020.  He began as the Director with the J's Musical Theater program in the fall of 2018 with Peter Pan!  When he's not doing theater, Jeremy loves to read, write, bike, climb, build, travel, sing, play, debate, eat, drink and be merry.