Musical Theater

Members & Non Members, Ages 8 – Adult
Member and Non Members, ages 8-108, are invited to join our cast! We are a community of actors that support each other's growth. Our Theater group meets once a week for a 2 hour rehearsal. During that time we work on general theater skills, blocking scenes, learning dances, lines, and songs.
Members and Non Members, ages 8+, are invited to be a part of our JCC Theater program and join the cast of our upcoming production! The title will be announced on July 29th at the end of our Musical Theater Camp. Full details will be coming soon. Registration is REQUIRED to audition. Member registration opens August 1st. Members may register beginning at 9:00 a.m. Non Members registration opens on August 3rd at 9:00 a.m.
Required audition materials will be posted on our website soon. Registration will close at 30. Call us at (402) 334-6452 to register.
REGISTER
Member Registration Opens
August 1st at 9:00 a.m.
Member: $160  |  code: 18-180
Non Registration Opens
August 3rd at  9:00 a.m.
Non: $216  |  code: 18-180
AUDITIONS
Sunday, August 21
Audition time will be announced soon. Rehearsals will be at 2:00 p.m. on Sundays and will run August 28th through December 11th. There will be no rehearsal on September 4th. Performances will be December 17th and 18th. Registration is required in order to audition. Space is limited!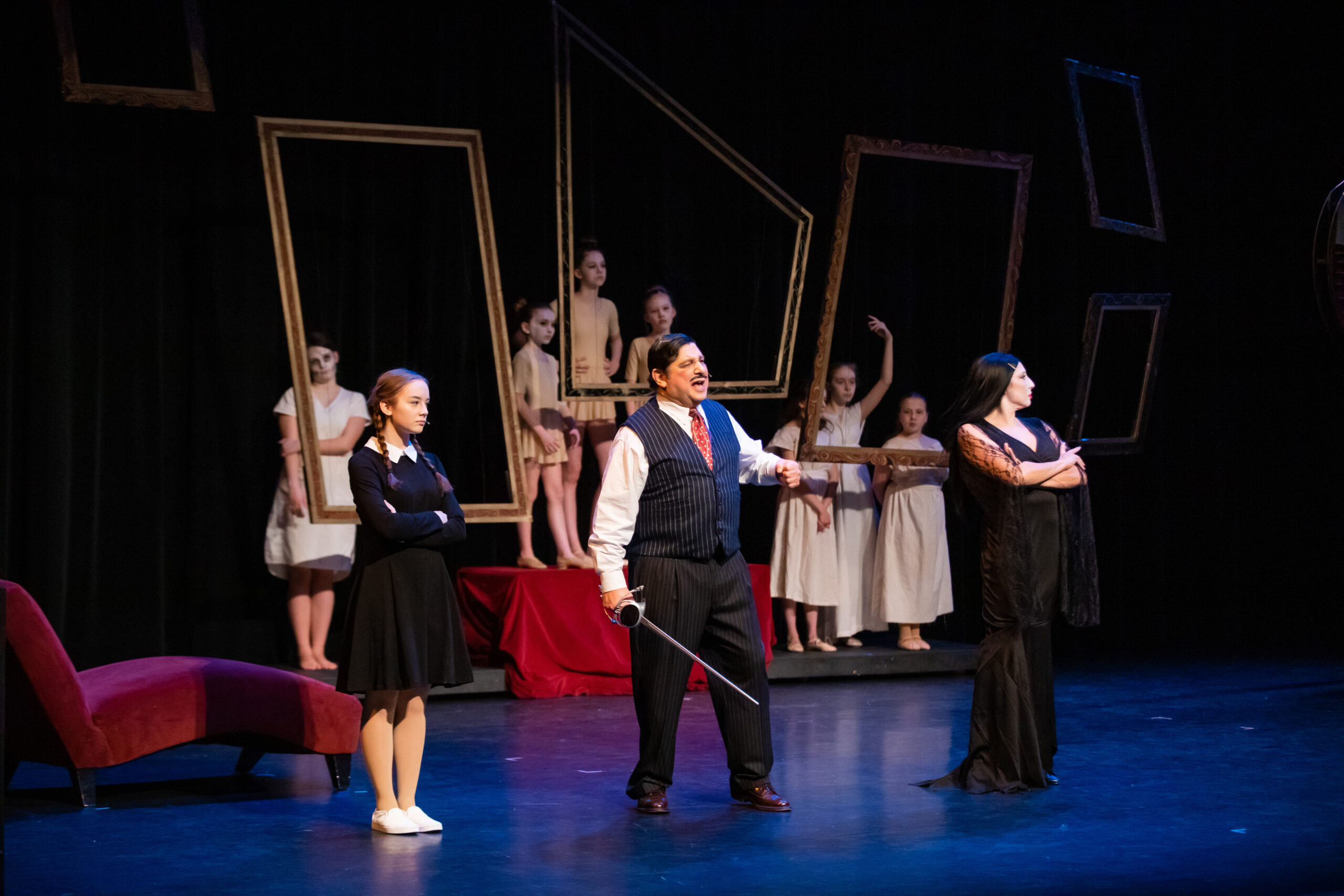 During the COVID-19 pandemic the JCC Musical Theater family put together this special production to share with the community. Grab your tissues and enjoy the next 9 minutes celebrating what we are still able to achieve as a community when we come together.
Sponsorship
Support the arts and our wonderful programming here at the JCC Performing Arts Department! Want to do even more? Sponsor our head mics for the shows. This is a sponsorship of $2500. You generous support of our program is so greatly appreciated by us and the entire community! Contact Esther for more information.
THANK YOU
Thank you to the following Jewish Federation of Omaha Foundation Funds for their generous support of our recent production, Tenderfella

This program was made possible by the continued generous support of the Jewish Federation of Omaha Foundation Funds: Karen Sokolof Javitch Music Fund, JCC Theatre Program Endowment Fund, Shirley & Leonard Goldstein Endowment Fund, & Morton A. Richards Endowment Fund
Past Performances
2021
Tenderfella
The Trial of the Big Bad Wolf
2020
Alice in Wonderland
The Musical Revue

2019
The Addams Family
Hello, Dolly! 

2018
Peter Pan
Willy Wonka & The Chocolate Factory

2017
Annie
Clue
Oklahoma!

2016
A Kidsummer Night's Dream
Joseph & The Amazing Technicolor Dreamcoat
Love! At the Café!

2015
Crazy for You
Beauty & The Beast, Jr.
Into the Woods, Jr.
2014
Alice In Wonderland, Jr.
Bye-Bye Birdie, Jr.
2013
Fiddler on the Roof, Jr.
Seussical, Jr.
2012
Guys & Dolls, Jr.
Music Man, Jr.
2011
Wizard Of Oz, Jr.
Willy Wonka & The Chocolate Factory, Jr.
Call Us
JCC Registrar (402) 334-6419 | Performing Arts Director: Esther Katz (402) 334-6406
Stop By
333 South 132nd Street Omaha, NE 68154