Musical Theater

Members & Non Members, Ages 8 – Adult
Member and Non Members, ages 8-108, are invited to join our cast! We are a community of actors that support each other's growth. Our Theater group meets once a week for a 2 hour rehearsal. During that time we work on general theater skills, blocking scenes, learning dances, lines, and songs.
New! Youth & Adult Theatrics Program
While looking ahead and keeping the health and safety of our community and staff in mind, we have decided that we will not be holding musical productions until further notice. In its place we are proud to offer theatrical productions.
The JCC Performing Arts presents…
The Wizard of Oz
When Dorothy drops into the Land of Oz, only one thing is certain: she's got to find a way back to Kansas. A funny and fast-paced journey down the yellow brick road ensues, as Dorothy and her new friends travel to the fabled Emerald City to meet the Great Oz. When Oz demands a steep price for sending her home, a perilous new adventure begins. Full of ensemble possibilities, this imaginative adaptation captures the heart of L. Frank Baum's classic tale.
Spring Theatrical Production
Members and Non Members, ages 8 through adult, are invited to be a part of our JCC Theater program and join the cast of our upcoming production! Our next performance will be The Wizard of Oz, adapted by Erin Detrick!
Spring Auditions: The Wizard of Oz adapted by Erin Detrick
Sunday, January 9 – Times will be announced soon!
REGISTRATION
Member Registration Opens: Monday, December 20, 9:00 a.m.
Non Member Registration Opens: Wednesday, December 22, 9:00 a.m.
To register call (402) 334-6426 or register online.
Member: $153 | Non Member: $199 | code: 18-280
Rehearsals & Performances
REHEARSALS
Sundays, 2:00-4:00 p.m. January 16 – May 15
PERFORMANCES
Thursday, May 19th & Sunday, May 22nd (times to be announced)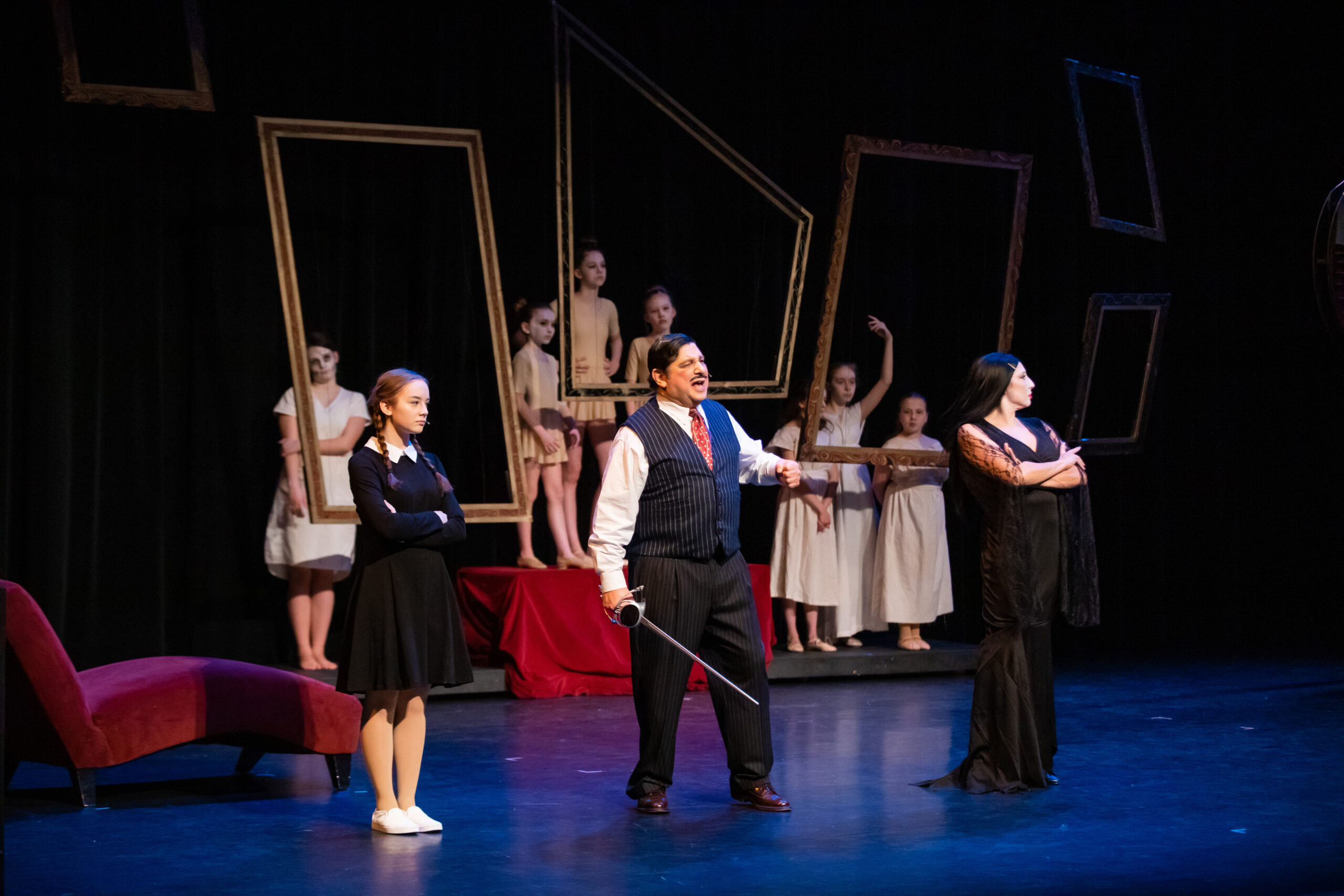 During the COVID-19 pandemic the JCC Musical Theater family put together this special production to share with the community. Grab your tissues and enjoy the next 9 minutes celebrating what we are still able to achieve as a community when we come together.
Sponsorship
Support the arts and our wonderful programming here at the JCC Performing Arts Department! Want to do even more? Sponsor our head mics for the shows. This is a sponsorship of $2500. You generous support of our program is so greatly appreciated by us and the entire community! Contact Esther for more information.
THANK YOU
Thank you to the following Jewish Federation of Omaha Foundation Funds for their generous support of our recent production, Tenderfella

This program was made possible by the continued generous support of the Jewish Federation of Omaha Foundation Funds: Karen Sokolof Javitch Music Fund, JCC Theatre Program Endowment Fund, Shirley & Leonard Goldstein Endowment Fund, & Morton A. Richards Endowment Fund
Past Performances
2021
Tenderfella
The Trial of the Big Bad Wolf
2020
Alice in Wonderland
The Musical Revue

2019
The Addams Family
Hello, Dolly! 

2018
Peter Pan
Willy Wonka & The Chocolate Factory

2017
Annie
Clue
Oklahoma!

2016
A Kidsummer Night's Dream
Joseph & The Amazing Technicolor Dreamcoat
Love! At the Café!

2015
Crazy for You
Beauty & The Beast, Jr.
Into the Woods, Jr.
2014
Alice In Wonderland, Jr.
Bye-Bye Birdie, Jr.
2013
Fiddler on the Roof, Jr.
Seussical, Jr.
2012
Guys & Dolls, Jr.
Music Man, Jr.
2011
Wizard Of Oz, Jr.
Willy Wonka & The Chocolate Factory, Jr.
Call Us
JCC Registrar (402) 334-6419 | Performing Arts Director: Esther Katz (402) 334-6406
Stop By
333 South 132nd Street Omaha, NE 68154