From volleyball to basketball, we have several adult sport options for J Members. If you have any questions please contact us at (402) 334-6426.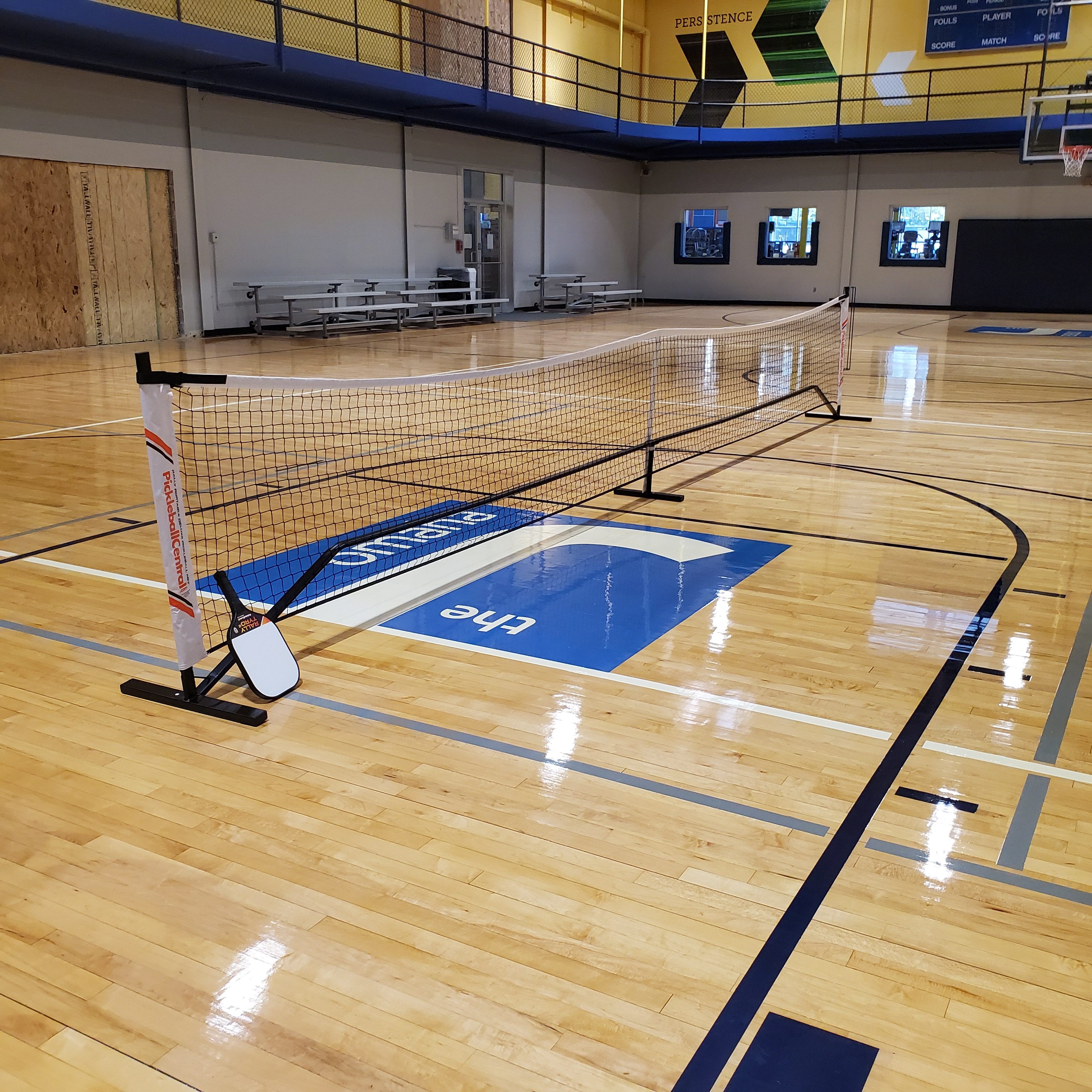 Drop-In Pickleball

Members, Ages 16+
Members can now come play Pickleball in the basketball gymnasium on a drop-in basis. Pickleball is a sport that combines elements of tennis, badminton, and table tennis. Four players use paddles to hit a perforated ball over a net. The sport uses the dimensions and layout of a badminton court. Come give it a try during the drop-in times listed at right.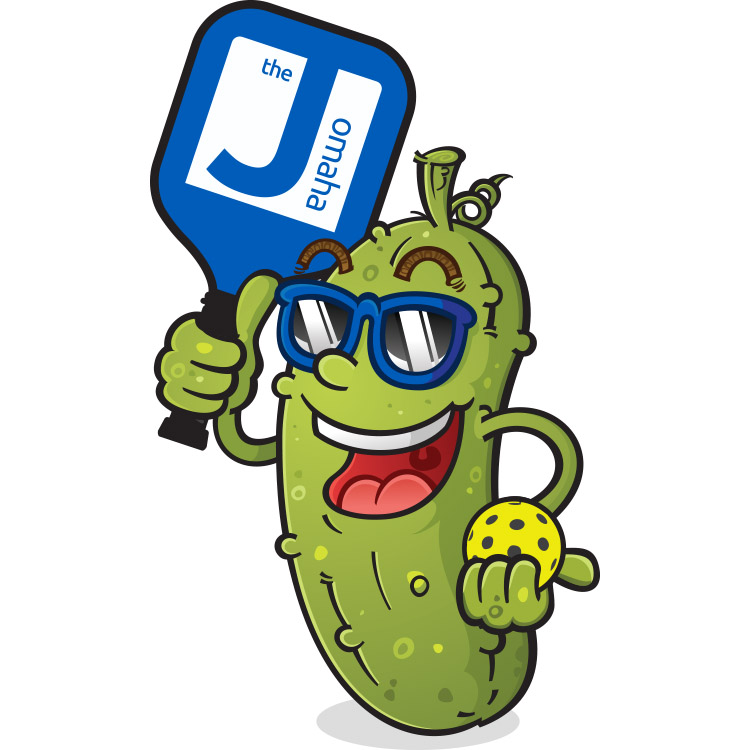 Kosher Pickle Open

Members, Ages 16+
Members and Non Members, ages 16+ are invited to join us for the Kosher Pickle Open Pickleball Tournament! It will be a day full of friendly pickleball competition. All games will be played at the JCC. Games will be round robin with the top teams advancing to a single elimination tournament. There will be two divisions, based on age. Teams can be Mens, Womens, or Mixed. Doubles only. Brackets may be combined based on number of participants. Register at Member Services, by calling (402) 334-6452.
Sunday, September 11
8:00 a.m. – 5:00 p.m.
8:00 a.m. Men/Womens Doubles
1:00 p.m. Mixed Doubles Begin
Registrations due August 29
Prices are listed per team
Division I: Age 50+
Member: $35 | Non: $50
code:17-0911A
Division II: Age 16-49
Member: $35 | Non: $50
code:17-0911B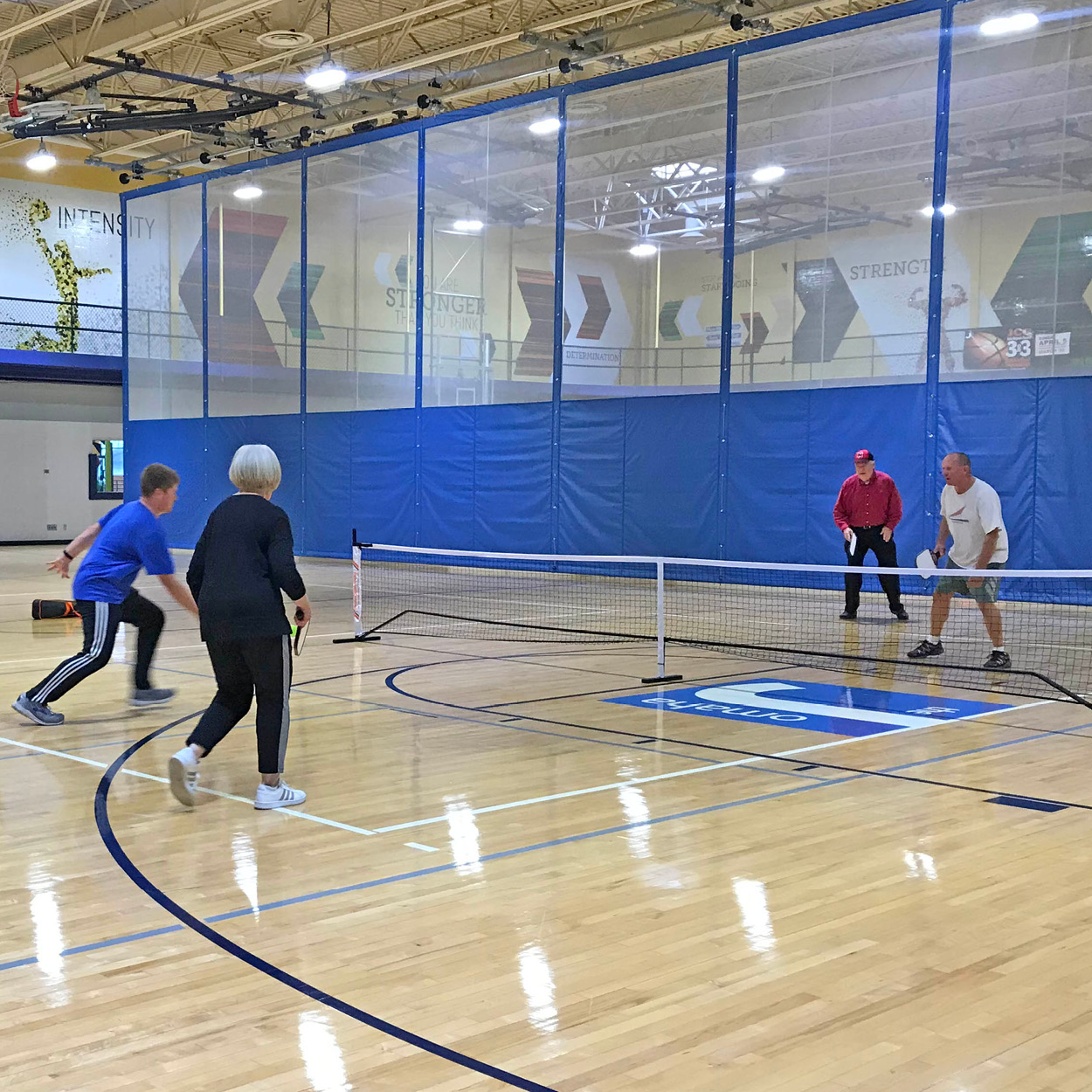 Private & Semi-Private Pickleball Lessons

Members
These 60 minute lessons are a great way to work on improving specific skills or just learn the game.
All Private lesson are 60 minutes and for 1-2 players at similar skills
MEMBERS
Lessons / Cost per person
1………..$45
3………..$120
5………..$175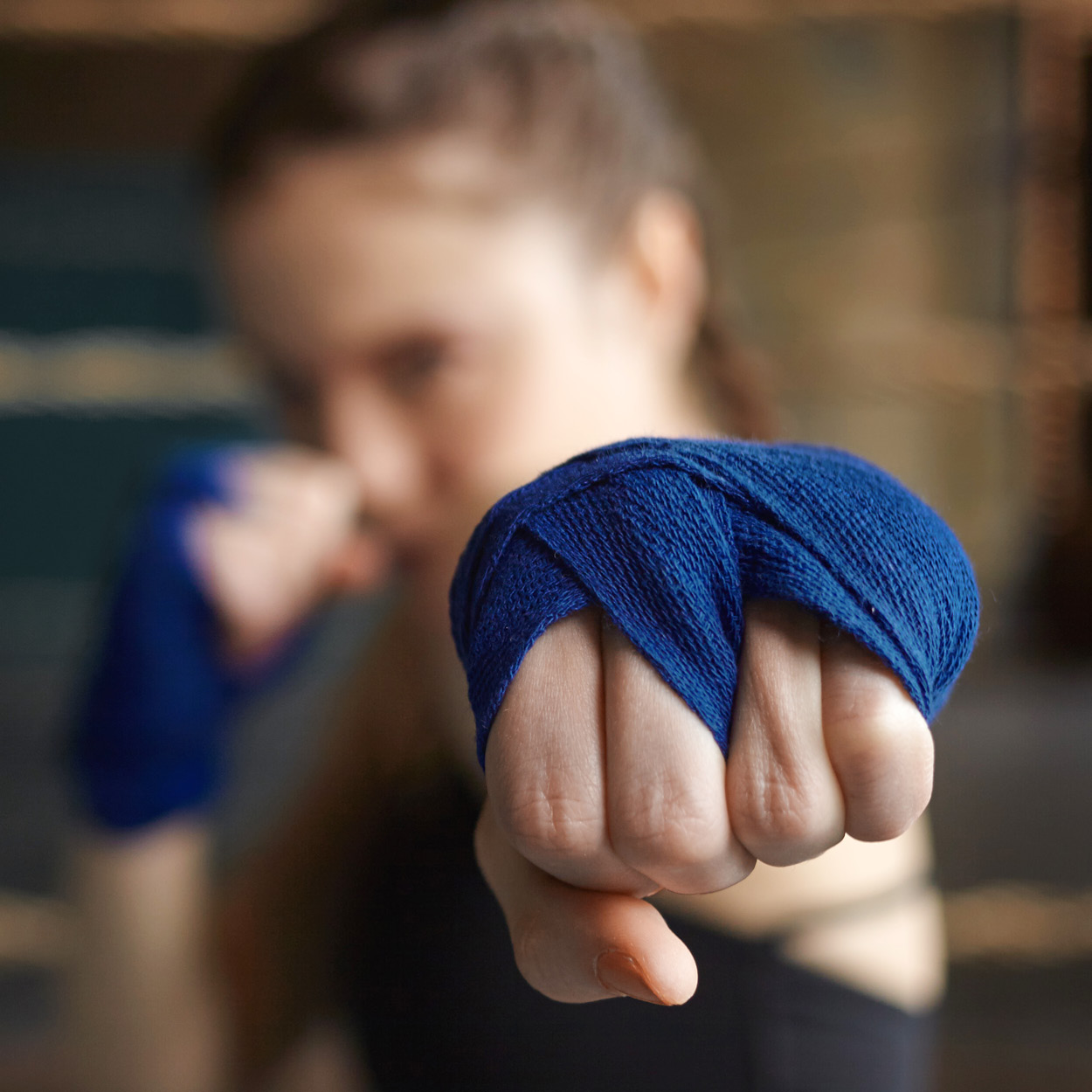 New! Combat Self-Defense

Members, Age 13 – Adult
This new combat self-defense class is offered through Omaha Martial Arts. All members, ages 13+ are invited to enroll for this ongoing training. Classes will teach effective "fight for life" training, strategy, and technique. Registration is per month. Call (402) 334-6426.
Max: 15
Sundays, 2:15-3:00 p.m.
Members: $30 / month
July         code: 17-0703SD
August    code: 17-0807SD
Sept        code: 17-0904SD
October   code: 17-1002SD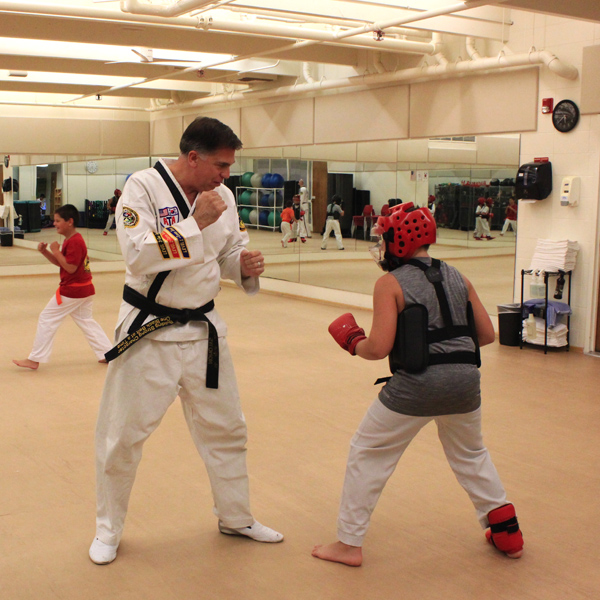 Taekwondo

Members, Age 6 – Adult
Taekwondo through Omaha Martial Arts is offered at the J. The whole family is encouraged to enroll and participate together. Classes are traditional style mixed martial arts and led by Bret Salomon, 3rd degree black belt. Classes meet 2 times a week in the small group ex studio. Uniforms required ($30). Higher ranks require additional protective gear. Annual membership fees and belt testing fees may apply. Call (402) 334-6426 to register.
Monthly Fee Per Individual
1st Participant………$75 / month
2nd Participant……..$50 / month
3rd Participant………$40 / month
4th Participant………FREE!
5th Participant………$30 / month
Sundays, 1:00 – 2:00 p.m.
Thursdays, 4:50 – 6:30 p.m.
Members: $75 / month*
July          code: 17-0703T
August     code: 17-0804T
Sept.        code: 17-0901T
October    code: 17-1002T
Price per family member. Must be of same family. Testing fees & membership dues are not included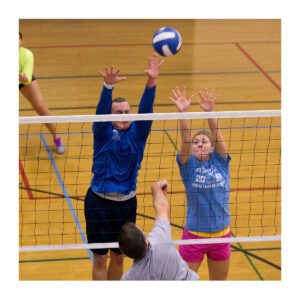 Drop-In Volleyball

Members, Ages 16+
Spike up some fun with co-ed Volleyball! Join us every Sunday in the JCC gymnasium for some friendly competition!
Ongoing Program
Please bring your own volleyball.

Sundays
9:30 – 11:00 a.m.
Wednesdays
7:00 – 9:00 p.m.
Members: FREE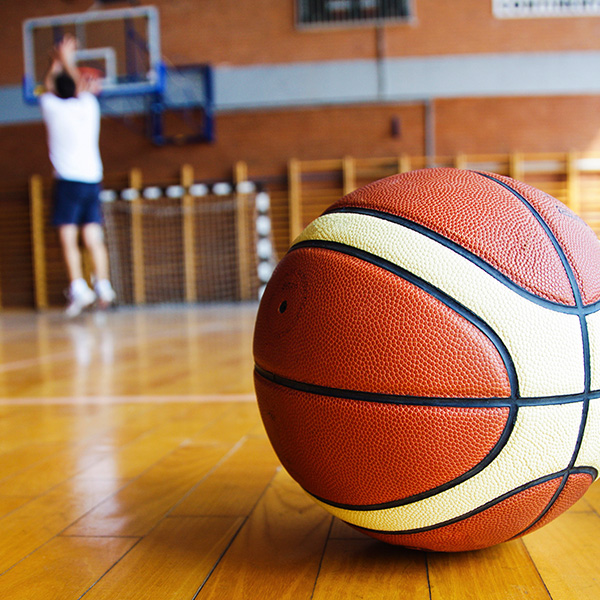 Adult Basketball

Members, Ages 30+
Open to members ages 30 and over. Games will be in the South half of the gym, 5 on 5 when possible. We will have rules so everyone knows what to expect. Get here early! The first 10 are in!
On-going Program
Please bring your own basketball.

Sundays
8:30 – 10:30 a.m.
Tuesdays & Fridays
5:45 – 7:30 a.m.
Members: FREE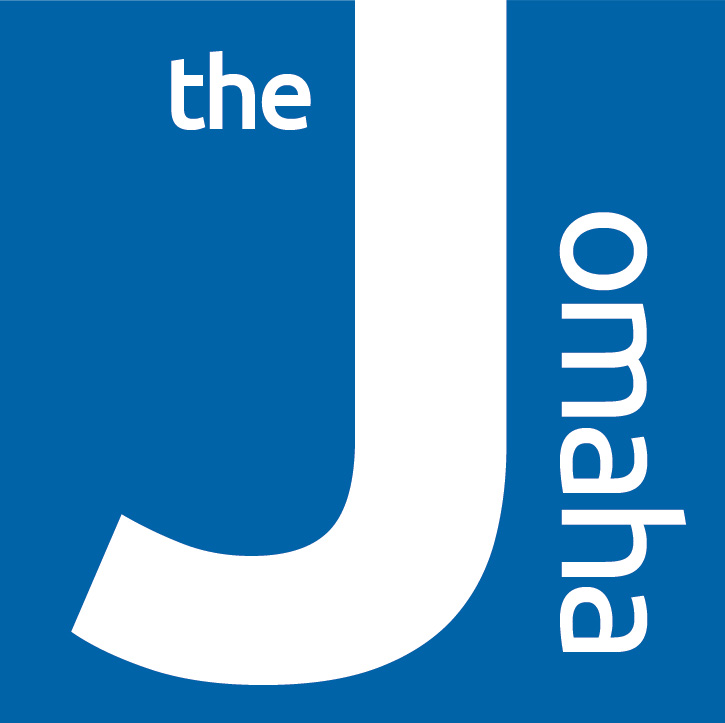 Racquetball

Members, Ages 16+
Members can use our racquetball court with reservation. Please call Member Services at (402) 334-6426 to reserve your time.
Racquetball Court #2 available
Ongoing Program
Please bring your own equipment.
Mondays -Thursdays
5:00 – 8:00 p.m.
Fridays
5:00 – 7:00 p.m.
Saturdays & Sundays
7:00 – 7:30 p.m.
Members: FREE