Staenberg Kooper Fellman Campus Transformation Project
(6/20/19) We are excited to announce that the next phase of our campus renovation is taking place! In order to create an engaging campus that meets the needs of its 21st century visitors, we are updating spaces that need remodeling, re-thinking spaces that could be better utilized, and matching the facility with the modern programming our staff is developing. Over the next several months you can expect to see work on the following projects. Please remember all dates listed are tentative and subject to change. Existing classes and programs held in any of these spaces will be relocated during construction. Please contact the applicable Department Director to confirm the status of your program and where it will be held. Each campus renovation is done in accordance with our mission of building and maintaining a vibrant Jewish community, not only for today but for generations to come. We thank you for your patience during this time. If you have any questions please e-mail Alan Potash at
alanpotash@jewishomaha.org
or Mark Martin at
mmartin@jccomaha.org
.  Learn more about our plans for the campus transformation project!
Click HERE to download more information.
Indoor Pool Now Open
The refurbished indoor lap pool is now open! We express our sincerest thanks to all those who made this vision a reality and to our members for their patience during this process.  The indoor leisure pool is on the way, with an anticipated opening date of Spring 2020. Click through the slides at right to see the renovation process!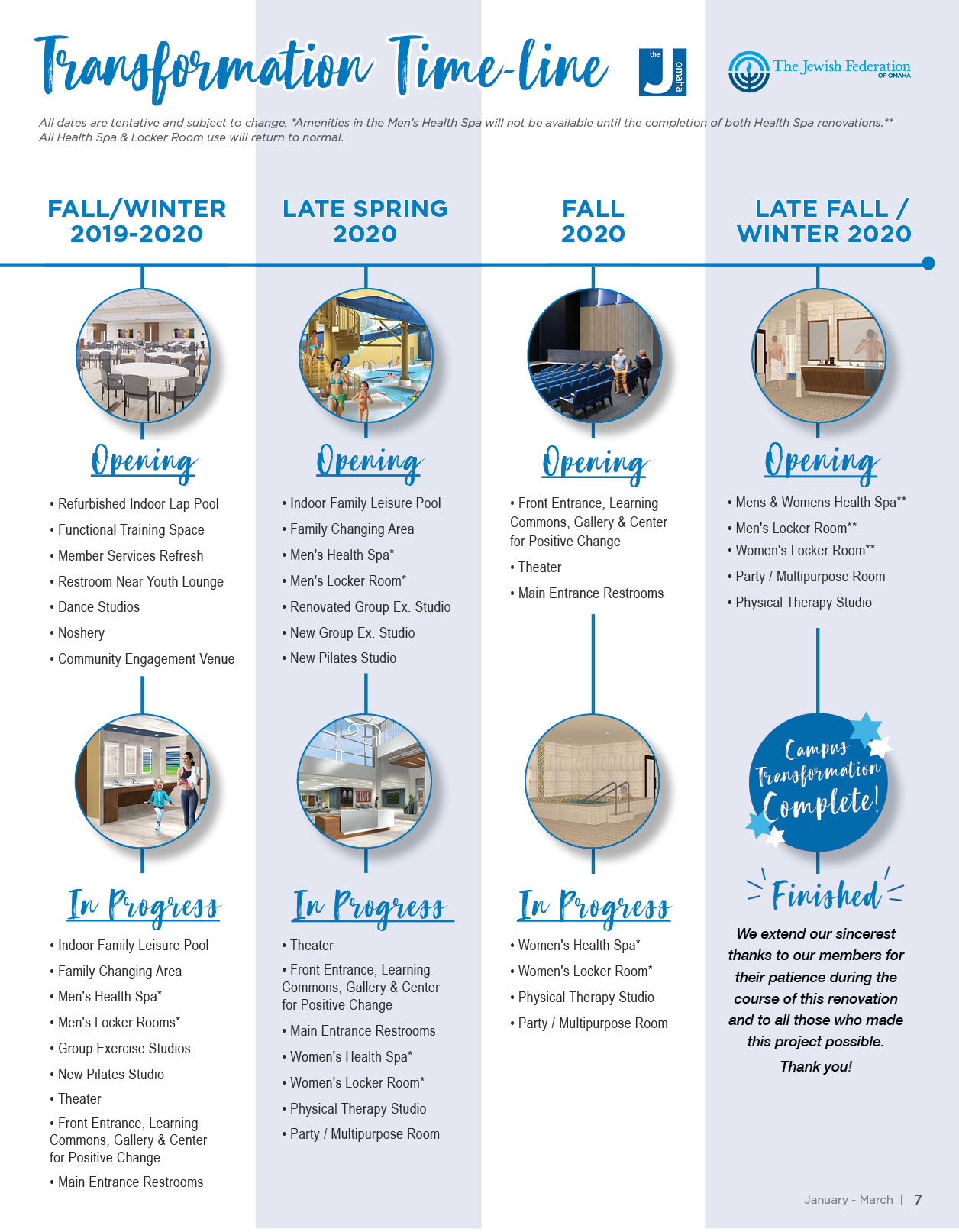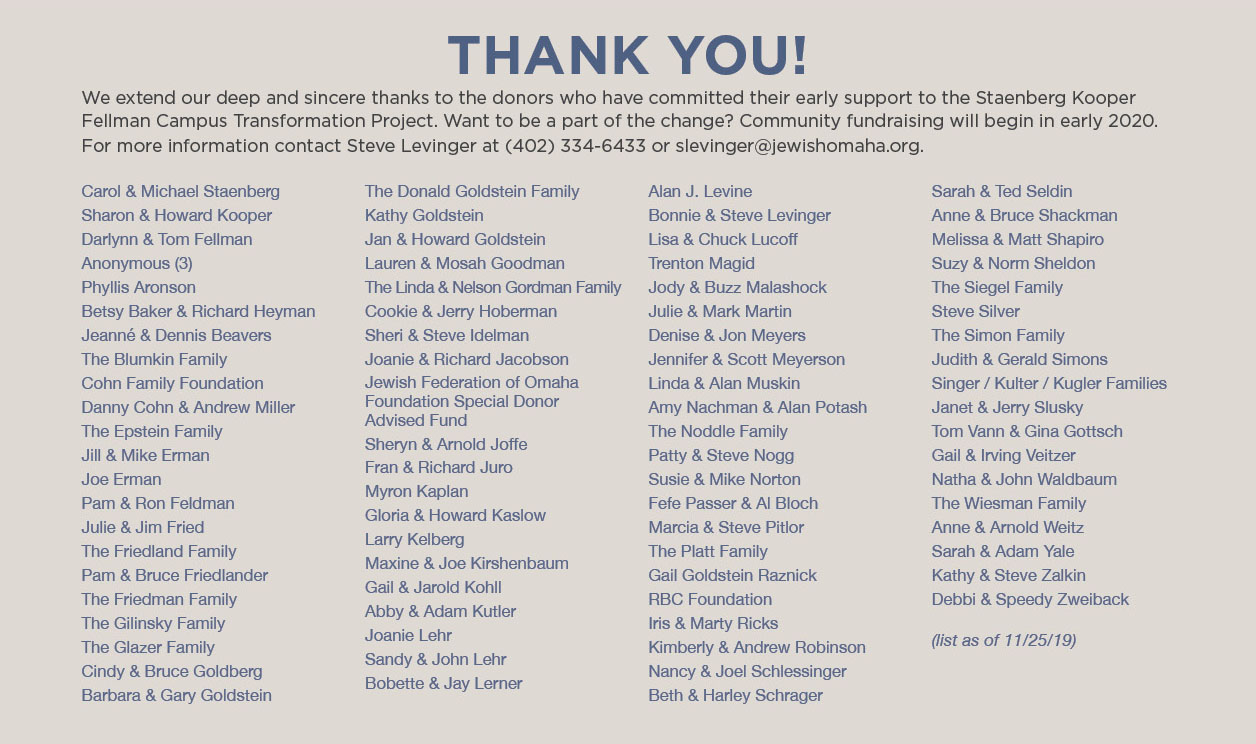 Call Us
Member Services (402) 334-6426 Operator (402) 334-8200
Stop By
333 South 132nd Street Omaha, NE 68154
Contact Us
Mark Martin mmartin@jccomaha.org