WE are excited to offer Pickleball at the J. Pickleball is an indoor or outdoor racket/paddle sport that combines many elements of tennis, badminton and ping-pong. The rules are simple and the game is easy for beginners to learn. For those familiar with the game, it can become an exciting, fast-paced competition. It's great for all levels. Try it yourself and see what all of the buzz is about!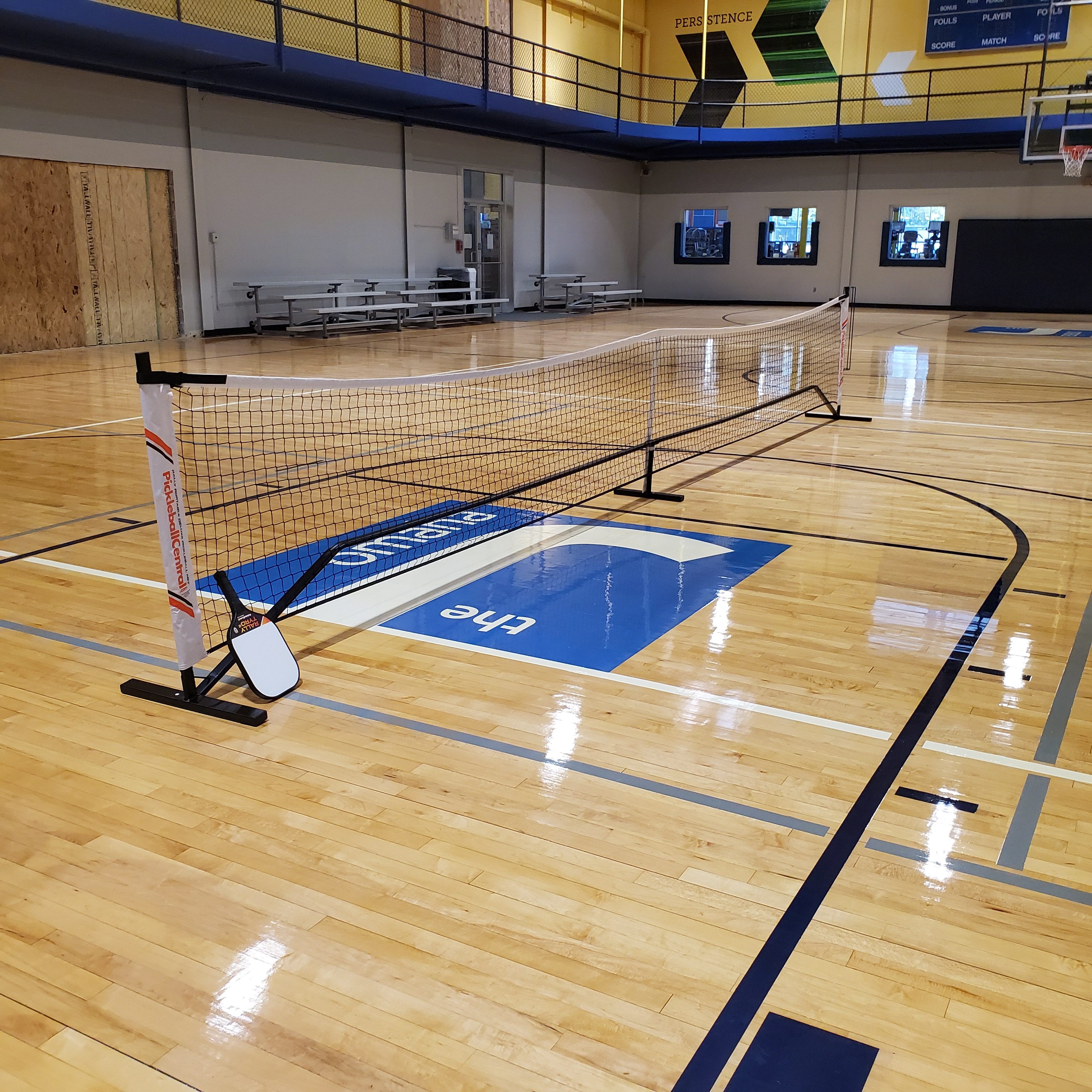 Drop-In Pickleball Times

Pickleball is offered on the north side of the basketball gymnasium, according to skill level, on a drop-in basis. Current availability of hours is subject to change*.
*Open gym hours are subject to change depending on basketball and other JCC programs. Open / drop in pickleball will NOT be available when small group pickleball lessons are being held.
Mondays, Wednesdays, Fridays
8:00 a.m. – 11:00 a.m.
Tuesdays
10:00 a.m. – 12:00 p.m.
Thursdays
10:00 a.m. – 11:30 a.m.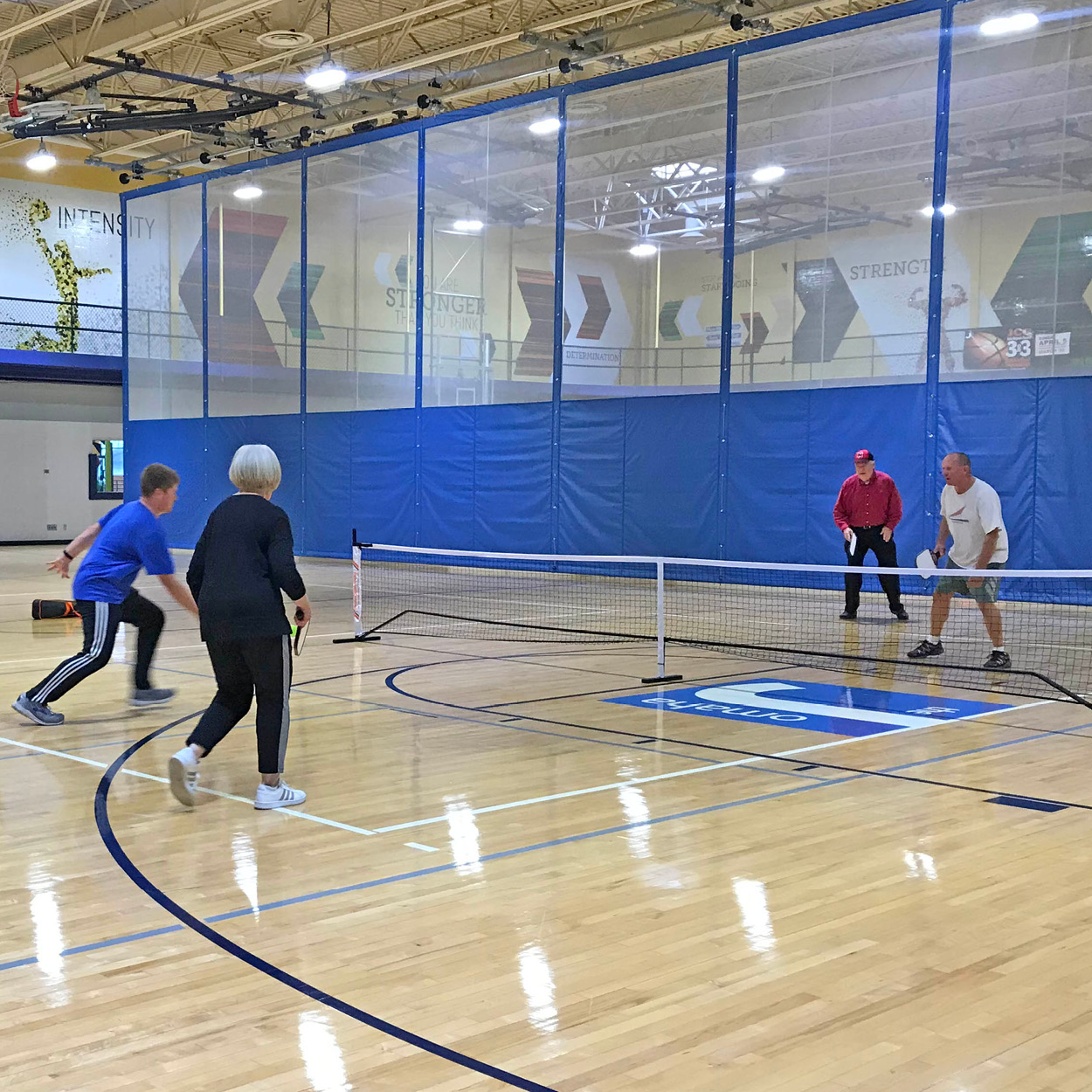 Large Group Beginner Pickleball Lessons

Members, Ages 13+  (min:3 / max: 8)
We are excited to offer new Large group pickleball lessons at the J. Lessons are open to members, ages 13+ and will be held in the basketball gymnasium. Sessions are held each month. Large group lessons are 90 minutes and will be led by one of our pickleball Pros! Questions? Call Jake at (402) 334-6408.
Adult Rec pickleball will NOT be available when lessons are being held. Large Group Lessons are 90 minutes.
Tuesdays & Thursdays
8:30 – 10:00 a.m.
Location: Basketball Gymnasium
October 3, 5, 10
Member: $90 | code: 17-1003
November 2, 7, 9
Member: $90 | code: 17-1102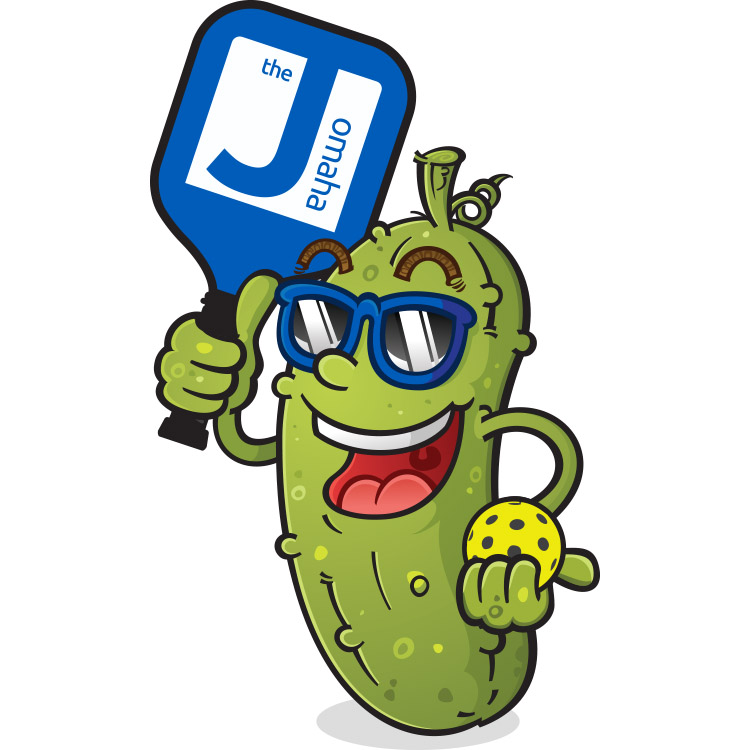 Family Pickleball Night

Members Only, Ages 7+ (Min. 4 / Max: 16)
It's time for you and your children to learn the amazing game of pickleball! Join us for a FREE 90 minute session of learning and playing. Kids can create a pickleball themed craft and everyone can enjoy a tasty treat after their hard work on the court! Questions? Contact Jake at (402) 334-6408 or jlenagh@jccomaha.org
Tuesday, December 19
5:30 – 7:30 p.m.
cost: FREE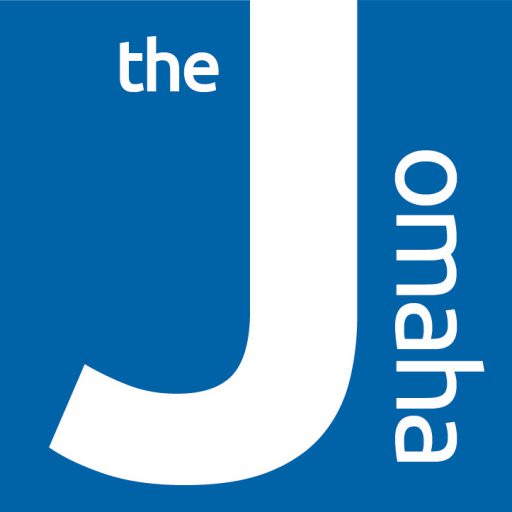 Pickleball Conditioning

Members Only, Age 16+ (Min: 2)
We are excited to offer new Pickleball Conditioning this November. During each session a certified personal trainer will take you through a 45-minute program focused on sport specific conditioning exercises. Think of it as "prehab" – exercises designed to give you protection against injury and improve performance. Four sessions are included with registration. Questions? Contact Scott Parker at (402) 334-6580.
Starting this November!
Available by Appointment Only
Member: $76 for 4 sessions
Contact Scott Parker at (402) 334-6580 to schedule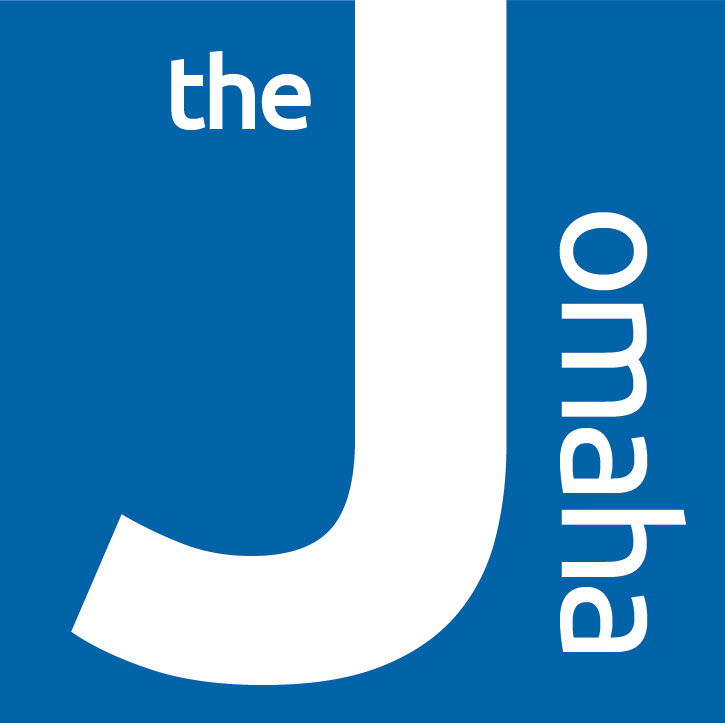 Private, Semi-Private & Small Group Pickleball Lessons

Members, Ages 13+
Learn or perfect your pickleball game with private lessons, semi-private lessons (2 people), or small group (3-4 people). Lessons will be tailored to each individual or group, focusing on the areas that need work. All levels are welcome. Lessons are 60 minutes and can be scheduled at a time that works for you.
For information on private, semi-private, or small group lessons, please contact Jebb Fish at (402) 590-2144.
Ongoing Program
Available By Appointment Only
All lessons are 60 minutes.
Prices are per lesson and are open to Members only
Private Lesson
1 Member + 1 Coach
Member: $40 / person
Semi-Private Lessons
2 Members + 1 Coach
Member: $25 / person
Small Group Lessons
3-4 Members + 1 Coach
Member: $20 / person
We are excited to begin construction of the new Athletic Facility on our campus! This facility will be used primarily for pickleball – the fastest growing sport in the country.
This new facility will be available to JCC members through paid reservations and programs and will include…
Five Indoor Pickleball Courts
Available to members through paid reservation
Four Outdoor Pickleball Courts
Available to members through paid reservation
Synthetic Turf
Available to members through paid programs
Housed where the old outdoor pool used to reside, our new Athletic Facility will provide members a year round destination for pickleball! In addition to the indoor and outdoor pickleball courts, the facility will also include an area of synthetic turf. This area will provide additional space for numerous paid programs and activities, allowing us to offer more options in youth sports and better meet the needs of our members. This new addition will open in 2024. We thank you for your patience and patronage as we make this addition to our beautiful facility. Learn more…
Call Us
Member Services
(402) 334-6426
Stop By
333 South 132nd Street Omaha, NE 68154