Parent Information
We work hard to provide parents peace of mind.
Registration Update (5/29/20)
In order to properly staff and plan for all of our JCC Summer Camp Programming, we will be closing camp registration on Friday at 4:00pm for the following week. If you have any concerns, please address it with the director who oversees your child(ren)'s camps
 We're the only day camp in Omaha to carry ACA accreditation!
The Jewish Community Center of Omaha's summer camp is proud to be the only day camp in Omaha that is accredited by the American Camp Association. Developed exclusively for the camp industry, this nationally recognized accreditation focuses on program quality, health, safety, and risk management aspects of a camp's operation. This certification means we adhere to their strict standards for a safe, enjoyable and enriching camp experience for every participant.
All staff undergo background checks and drug testing prior to employment. Our camp counselors complete over 25 hours of training in creative programming, group dynamics, child development, and conflict resolution. In addition, all camp staff is required to complete American Red Cross Safety, CPR, and First Aid workshops before the camp season begins. If you have any questions on our camp programming please contact Amanda at (402)590-2152 or awelsh@jccomaha.org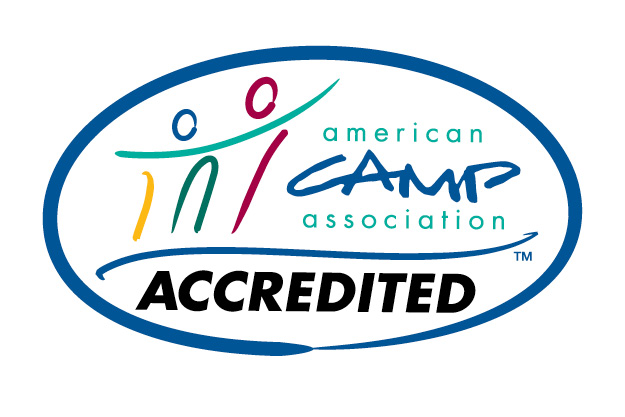 2020 JCC Camp Kday Parent Meeting
Resources
NEW! If all mandatory forms are completed and returned by April 30 you will receive a free color changing water bottle!
* One bottle per child per completed set of forms.
Mandatory Forms
Parents MUST complete the following forms for each child. All forms should be returned to the Youth Department on or before the first day of camp. The Health Form should be updated every year. If you have any questions please contact the Youth Department at (402) 590-2152.
Camp Brochure
The 2020 Summer Camp brochure is your guide to all of our summer offerings.
Download a PDF copy by clicking the link below. Paper copies may be available from Member Services, while supplies last!
Looking for more?
Additional information on what to bring, our Water & Swim Safety Policy, and our Lunch & Food Policy can be found in the parent camp manual. Parents of registered campers should receive this manual from our staff prior to the time their child is to begin camp. If you have questions, please contact the Youth Department at (402) 334-6409.
Download
Click HERE to download the 2020 Camp Brochure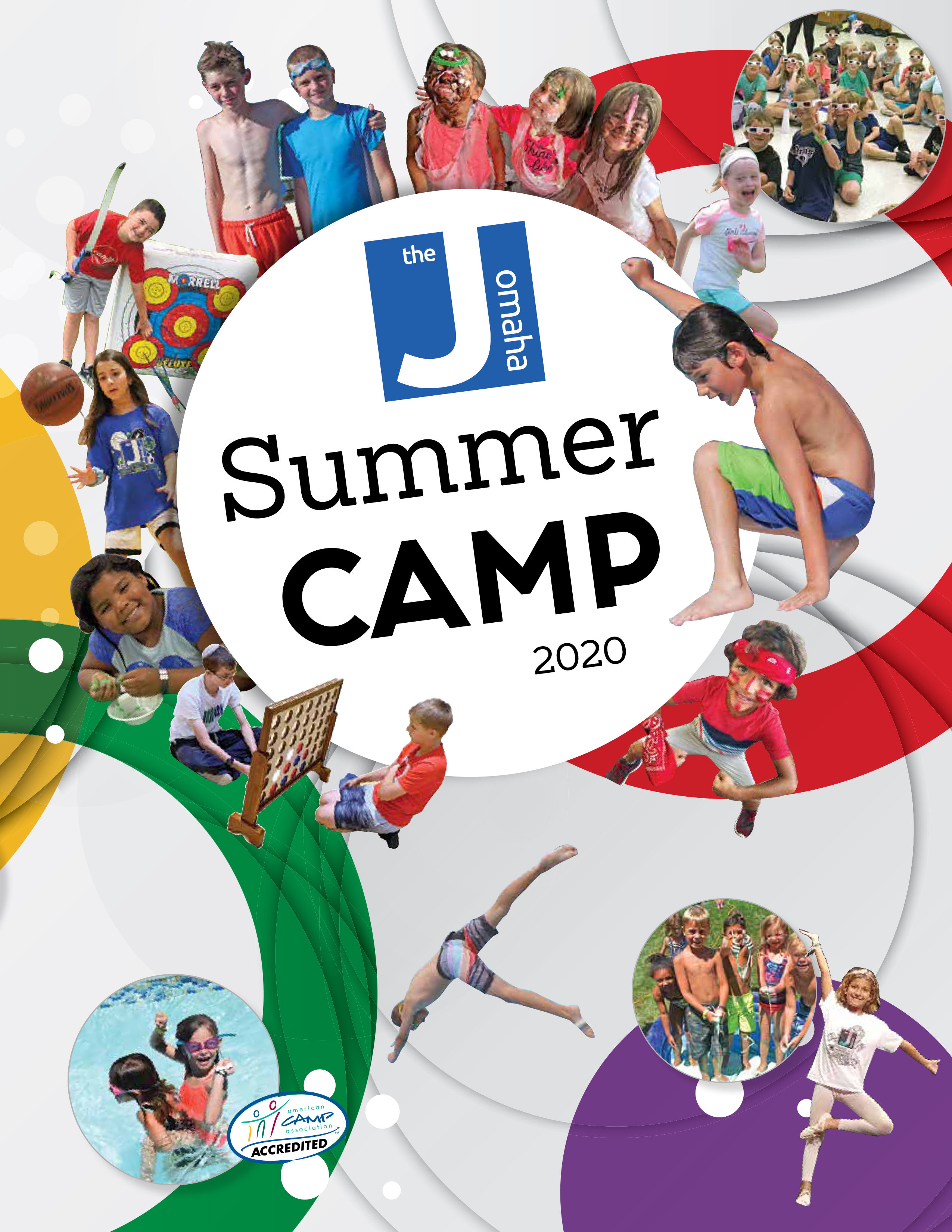 Camp Hours
J Camp Hours
Monday – Friday…….9:00 am – 4:00 pm
Before Care………….8:00 am – 9:00 am
After Care……………4:00 pm – 5:00 pm
Premiere Camp Hours*
Monday – Friday…….9:00 am – 12:00 pm
Half Day Add-On…..12:00 pm – 4:00 pm
* Musical Theater Camp runs 9:00 am – 4:00 pm
Before Care
Monday – Friday…….8:00 am – 9:00 am
After Care
Monday – Friday…….4:00 pm – 5:00 pm
Half Day Add-On
Monday – Friday…….12:00 pm – 4:00 pm
Over Nights – Cancelled
Under Nights – Cancelled
All Camp Family Night – Postponed
Dates to Remember
Summer Camp 2020: May 22 – August 14
At this time, all special events are closed to the public.

JUNE
Thursday, June 4 – All-Stars Basketball Awards

Will be held virtually
Friday, June 12 – All-Stars Soccer Awards

Will be held virtually
Friday, June 12 – Dance Camp I Performance

Will be recorded
Thursday, June 25  – Family Night
Postponed
Friday, June 26 – Cheer Camp Pep Rally

Will be held virtually
JULY
Friday, July 3 – No Camp
Friday, July 10 – Musical Theater Camp Performance

Will be held virtually
Friday, July 17 – Triple Threat Mini Triathlon

9:30 a.m. around the JCC Campus. (Time subject to change) – Closed to the public
Friday, July 24 – Camp Talent Show 

Will be held virtually
Friday, July 31 – Dance Camp II Performance

Will be recorded
Registration Forms & Details
Member registration for Summer Camp will open at 9:00 a.m.on Monday, February 3rd.
Non Member registration will open at 9:00 a.m. on Tuesday, March 3rd.
All "early" registration rates expire April 6th, 2020.

Registration Details
Current annual membership (on the date of registration through the camp term attending) is required to receive member pricing.
One registration form per camper must be completed.
In order for registration to be valid, ALL forms must be completed and accompanied by the appropriate deposit or payment and your account must be in good standing.
When registering, please make sure you provide an up-to-date e-mail address, as you will receive important camp information this way. Closer to the start of Summer Camp, an Information Packet and Parent Manual will be distributed. These documents will go over camp programming in greater detail.
Registration Deadlines
Registrations are accepted through Sunday the week prior to the camp start date
Camps fill quickly. To be guaranteed a spot, register as soon as possible.
Registration Forms

Use the links below to download PDF files of the 2020 Summer Camp registration form.
Register
Register for summer camp with any of the following options!
By mail. Send completed forms and payment to:
Jewish Community Center of Omaha, Attn: JCC Registration, 333 South 132nd Street, Omaha, NE 68154
By fax. Send your completed forms to (402) 334-6483
Over the phone at (402) 334-6419
In person. Drop off completed registration forms and payment to the Member Services Desk
Payment Policies
Payment Information
To complete an application, a $50 nonrefundable deposit per child for each week of camp is required at the time of registration.
Deposits must be made by cash, check, or credit card.
Payment plans are available if necessary. Participants are required to pay via automatic bank withdrawal or credit card.
All camp fees must be paid in full by August 1, 2020.
We do not offer prorated amounts for days missed.
Change Policy
A $25 change fee is assessed for switching camps within one week of the camp start date.
A family may be subject to a $25 fee if subsequent changes are made. Change fees and any additional costs should be paid in full at the time of the change.
Adding a camp is not considered a change and families will NOT be assessed a fee.
We will not change existing payment plans.
Late Fees
Registration for Summer Fun Days & all camps will close one week before the start date.
If registrations occurs within 1 week of the camp or program start date, the following late fees will be applied:
– Summer Fun Days: $20
– Week of Camp: $50
Cancellation Policy
Notify the JCC Program Account Coordinator, Johanna Berkey, in writing of cancellations. Written cancellations can be e-mailed to jberkey@jccomaha.org.
No pro-rated or full refunds shall be permitted if a camper leaves after the week of camp has started, but before the end of the session. This includes half day and before /after care add-ons.
If a cancellation is made after you have already paid in full, your payment will be returned minus the $50 nonrefundable deposit.
Camp Financial Assistance Available
Financial assistance may be available through the Jewish Federation of Omaha. Financial Assistance recipients must be Jewish, but do not have to be members of the JCC. Applications required. Camp registration forms must also be submitted at this time. Application deadline is March 1, 2020.
To download an application, please visit:
www.jewishomaha.org/education/scholarship-and-grants/
For questions regarding financial assistance, please contact Diane Walker at (402) 334-6407 or dwalker@jewishomaha.org
Parent Manual
Call Us
JCC Registrar (402) 334-6419 Member Services (402) 334-6426
Stop By
333 South 132nd Street Omaha, NE 68154