Parent Information
We work hard to provide parents peace of mind.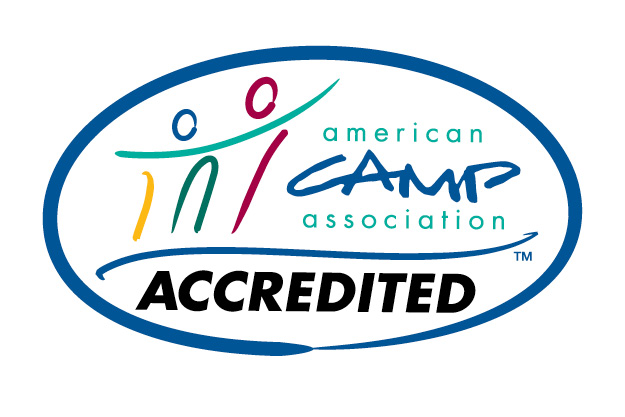 We proudly carry accreditation by the American Camp Association. This nationally recognized accreditation focuses on program quality and health & safety. Our accreditation means we adhere to the ACA's top caliber  standards. We strive to provide a safe, enjoyable, and enriching experience for every camper.
All staff undergo background checks and drug testing prior to employment. Our camp counselors complete over 25 hours of training in creative programming, group dynamics, child development, and conflict resolution.In addition, all camp staff is required to complete American Red Cross Safety, CPR, and First Aid workshops before the camp season begins. If you have any questions on our camp programming please contact Allison at (402) 334-6409 or aburger@jccomaha.org.
Camp Brochure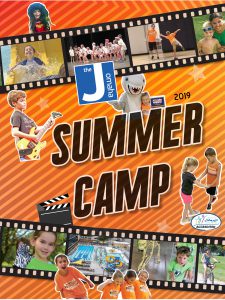 The 2019 Summer Camp brochure is your guide to all of our summer offerings. Download a PDF copy by clicking the link below. Paper copies may be available from Member Services, while supplies last.
Looking for more?
Additional information on what to bring, our Water & Swim Safety Policy, and our Lunch & Food Policy can be found in the parent camp manual. Parents of registered campers should receive this manual from our staff prior to the time their child is to begin camp. If you have questions, please contact the Youth Department at (402) 334-6409.
Camp Hours
Camp Shemesh Hours
Monday – Friday…….9:00 am – 12:00 pm
J Camp Hours
Monday – Friday…….9:00 am – 4:00 pm
Before Care………….7:00 am – 9:00 am
After Care……………4:00 pm – 6:00 pm
LIT & CIT Hours
Monday – Friday…….9:00 am – 4:00 pm
Premiere Camp Hours*
Monday – Friday…….9:00 am – 12:00 pm
Half Day Add-On…..12:00 pm – 4:00 pm
* Musical Theater Camp runs 9:00 am – 4:00 pm
Before Care
Monday – Friday…….7:00 am – 9:00 am
After Care
Monday – Friday…….4:00 pm – 6:00 pm
Half Day Add-On
Monday – Friday…….12:00 pm – 4:00 pm
Over Nights
Thursday – Friday…….4:00 pm – 4:00 pm
Under Nights
Thursday………………4:00 pm – 8:30 pm
Dates to Remember
MAY
May 3 (F) – LIT & CIT Camp Applications Due
May 16 (Th) – Kindergarten & New Parent Orientation, 6:00 p.m, JCC Theater
May 21 (Tu) – Swim & Dive Team Parent Meeting, 5:30 p.m, JCC Social Hall
May 21 (Tu) – Meet the Staff Ice Cream Social, 6:30 p.m, JCC Auditorium
Campers! Join us for ice cream, get your camp t-shirt and meet the staff.
May 22 (W) – Kindergarten Mini Camp Day, 9:00 a.m, JCC Pavilion
Incoming Kindergartners who have registered for camp can see what it's like! Program will run from 9:00 a.m. – 1:00 p.m.
JUNE
June 6 (Th) – College All-Stars Basketball Awards, 11:30 a.m. in the JCC Gymnasium
June 14 (F) – College All-Stars Soccer Awards, 11:30 a.m. at the JCC Soccer Fields
June 14 (F) – Dance Camp I Performance, 11:45 a.m. in the JCC Theater
June 21 (F) – Cheer Camp Pep Rally, 11:30 a.m. in the JCC Basketball Gymnasium
June 28 (F) – Camp Talent Show, 2:30 p.m. in the JCC Theater
JULY
July 4 (Th) – No Camp
July 12 (F) – Musical Theater Camp Performance, 3:30 p.m. in the JCC Theater
July 19 (F) – Triple Threat Mini Triathlon, 9:30 a.m. around the JCC Campus. (Time subject to change)
AUGUST
August 9 (F) – Dance Camp II Performance, 11:45 a.m. in the JCC Theater
Registration Forms & Details
Current annual membership (on the date of registration through the camp term attending) is required to receive member pricing.
One registration form per camper must be completed.
In order for registration to be valid, ALL forms must be completed and accompanied by the appropriate deposit or payment and your account must be in good standing.
When registering, please make sure you provide an up-to-date e-mail address, as you will receive important camp information this way. Closer to the start of Summer Camp, an Information Packet and Parent Manual will be distributed. These documents will go over camp programming in greater detail.
Unless noted otherwise, registrations are accepted until 4:30 p.m. the Wednesday BEFORE a session begins. Be advised that camps fill quickly. To be guaranteed a spot, please register as soon as possible.
LIT and CIT interviews will take place in May. Acceptance into the program will be confirmed after the interview. All applications must be submitted by Friday May 3, 2019 to Jacob Geltzer at jgeltzer@jccomaha.org.
Registration Forms

Use the links below to download PDF files of the 2019 Summer Camp registration form.
Register
Register for summer camp with any of the following options!
By mail. Send completed forms and payment to:
Jewish Community Center of Omaha, Attn: JCC Registration, 333 South 132nd Street, Omaha, NE 68154
By fax. Send your completed forms to (402) 334-6483
Over the phone at (402) 334-6419
In person. Drop off completed registration forms and payment to the Member Services Desk
Payment Policies
To complete an application, a $50 nonrefundable deposit for each week of camp is required at the time of registration.
Payment plans are available if necessary.
Participants are required to pay via automatic bank withdrawal or credit card.
All camp fees must be paid in full by August 1, 2019. We do not offer prorated amounts for days missed.
Change Policy
A $25 change fee is assessed for switching camps within two weeks of the camp start date.
A family may be subject to a $25 fee if subsequent changes are made. Change fees and any additional costs should be paid in full at the time of the change.
Adding a camp is not considered a change and families will NOT be assessed a fee.
We will not change existing payment plans.
Cancellation Policy
Notify the JCC Program Account Coordinator, Johanna Berkey, in writing of cancellations.
Written cancellations can be e-mailed to jberkey@jccomaha.org.
No pro-rated or full refunds shall be permitted if a camper leaves after the week of camp has started, but before the end of the session.
This includes half day and before /after care add-ons. If a cancellation is made after you have already paid in full, your payment will be returned minus the $50 nonrefundable deposit.
Scholarship Information
Limited financial assistance may be available to members of the Jewish community. Recipients must be Jewish, but do not have to be members of the JCC. To receive more information please call Diane at (402) 334-6407 or email her at dwalker@jewishomaha.org. Applications for financial aid are due March 1st, 2019.
Mandatory Forms
Parents MUST complete the following forms for each child. All forms should be returned to the Youth Department on or before the first day of camp. The Health Form should be updated every year. If you have any questions please contact the Youth Department at (402) 334-6409.
Contact Information
GENERAL INFORMATION
Member Services: (402) 334-6426
Front Desk: (402) 334-8200
JCC EXECUTIVE DIRECTOR
Mark Martin: (402) 334-6417 / mmartin@jccomaha.org
CAMP SHEMESH & ENRICHMENT ACADEMY
CDC Front Desk: (402) 334-6413
Jeanine Huntoon, Director of Pennie Z. Davis CDC
(402) 334-6415 / jhuntoon@jccomaha.org
Lisa Cooper, Assistant Director of Pennie Z. Davis CDC
(402) 334-6414 / lcooper@jccomaha.org
J CAMP, SUMMER FUN DAYS & PREMIERE YOUTH CAMPS
Allison Burger, Director of Youth Programs
(402) 334-6409 / aburger@jccomaha.org
Amanda Welsh, Assistant Director of Youth Programs
(402) 590-2152 / awelsh@jccomaha.org
LEADERS IN TRAINING
Jacob Geltzer, BBYO / Teen Director
(402) 334-6404 / jgeltzer@jccomaha.org
PREMIERE DANCE & MUSICAL THEATER
Esther Katz, Director of Dance & Cultural Arts
(402) 334-6406 / ekatz@jccomaha.org
Jessica Westerlin, Assistant Director of Dance & Cultural Arts
(402) 334-6402 / jwesterlin@jccomaha.org
PREMIERE SPORT CAMPS
Lynette Brannen, Director of Athletic Programming
(402) 590-2144 / lbrannen@jccomaha.org
Jonathan Crossley, Assistant Director of Athletic Programming
(402) 590-2141 / jcrossley@jccomaha.org
SWIM & DIVE TEAM
Ben Novak, Director of Aquatics
(402) 334-6473 / bnovak@jccomaha.org
Renee Montemayor, Assistant Director of Aquatics
(402) 334-6473 / rmontemayor@jccomaha.org
MEMBERSHIP INFORMATION
Tracy Modra , Director of Membership Services
(402) 334-6427 / tmodra@jccomaha.org
REGISTRATION INFORMATION
Johanna Berkey, Program Account Coordinator
(402) 334-6419 / jberkey@jccomaha.org
Call Us
JCC Registrar (402) 334-6419 Member Services (402) 334-6426
Stop By
333 South 132nd Street Omaha, NE 68154