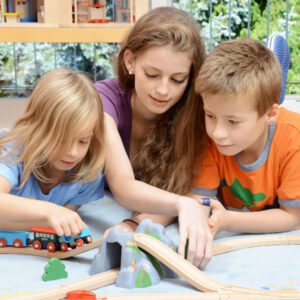 Babysitter Training
Member: $65 | Non: $80
Ages: 11+  (Min 4)
Sunday, June 27  |  8:00 a.m.- 1:00 p.m. (Includes lunch break)
Provides the knowledge and skills needed to safely and responsibly care for children and infants. Participants will also learn about basic child care and basic first aid. Participants will not be certified in First Aid, CPR or AED.
Registration will close at noon the Friday before the class is held.