Swim & Dive Team

Members, Ages 5-18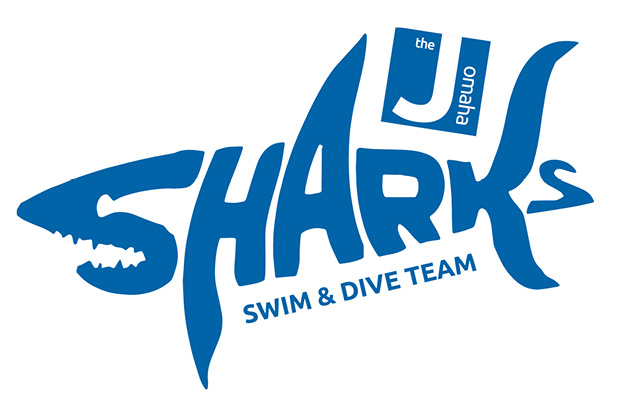 Make a splash this summer with the JCC Sharks. Swim & Dive Team is open to members, ages 5-18. Our experienced coaching staff works with children to help them progress in ability and technique. Participating in team sports is a great way for children to experience the importance of teamwork, leadership, and personal goal setting – skills that can translate into everyday life.
Update 6/26/20
We are excited to announce the start of Sharks Swim Team! The Session will begin Monday, July 6th and end Friday, August 7th. Practice will be in the indoor lap pool and will be available 5 days a week Monday-Friday and include AM & PM options to register for. Only 30 swimmers are allowed per practice time and swimmers can only practice for the time slot they have registered for. We are trying to set up a couple competitions for Swim Team, which would include Intersquad and Dual meets against other area teams. These potential meets would be on Sundays, time TBD.
Our goal  is to provide an opportunity to get back in the water, regain some semblance of a normal summer, and ensure that you have a safe and enjoyable experience. With that in mind, some of our policies have been updated. (see below) Please contact us at (402) 334-6473 if you have questions.
Please be advised of the following covid protocol:
• No Towel Service (Please Bring Your Own Towels)
• Signed Waiver Forms to Participate In Classes
• Those coming for swim lessons MUST use the main Fitness Center (member services) entrance. All other entrances will be closed.
• There will be 15 minute intervals between practices to allow for transitions & sanitation of touch points
• There is NO open swim at the indoor pool before, during or after practices
• Individuals in the water cannot  wear a mask
• We encourage you to wear a mask if you are not swimming
Member registration for the new summer session will open on June 29th, 2020.
Swim & Dive Team Details
• Open to JCC Members, Ages 5-18
• Practices are Monday – Friday
• All ages allowed per time slot
• No towel service provided
• Additional  protocol in place (see above)
• New participants must pass swim test
New!
Modified Session
MONDAYS – FRIDAYS
July 6 – August 7
8:00 a.m.  |  code: 14-0706A
9:00 a.m.  |  code: 14-0706B
4:30 p.m.  |  code: 14-0706C
5:30 p.m.  |  code: 14-0706D
Members: $70
Areas of Focus
Our coaches are experienced swimmers with lifeguard and safety training. Coaches work with swimmers of all levels to:
Develop proper form
Build endurance
Build team spirit
Introduce swimming as a sport
Learn a fun and healthy life skill
Mandatory Swim Test
Mandatory Swim Testing for All New Swimmers
Any swimmer new to the JCC Sharks Swim Team will be required to take a swim test before their first day of practice to ensure the swimmer's strength and ability is ready for swim team practices. If a preregistered swimmer is unable to complete and pass the evaluation a full refund of the program fees will be credited back to swimmer's account. Testing will be held in the indoor lap pool.
Questions? Call the Aquatics Department at (402) 334-6473.
Call Us
JCC Registrar (402) 334-6419 Member Services (402) 334-6426
Stop By
333 South 132nd Street Omaha, NE 68154