Swim & Dive Team

Members, Ages 5-18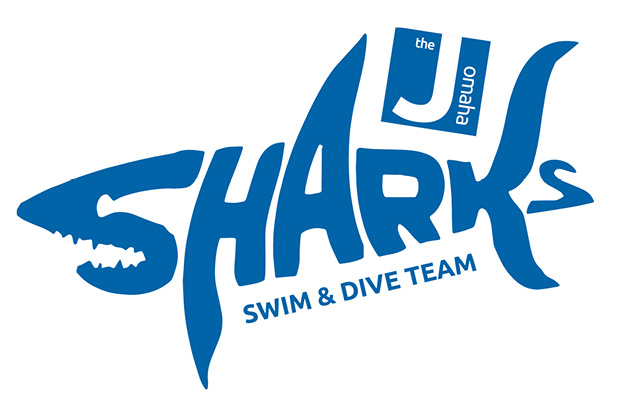 Make a splash this summer with the JCC Sharks. Swim & Dive Team is open to members, ages 5-18. Our experienced coaching staff works with children to help them progress in ability and technique. Participating in team sports is a great way for children to experience the importance of teamwork, leadership, and personal goal setting – skills that can translate into everyday life. Even though we are a part of a competitive league (Greater Omaha Swim League), our main focus is on learning and having fun.
Swim & Dive Team Details
Open to JCC Members only, Ages 5-18
Participants must be a good standing J member for the duration of the summer season
Participants are required to pass a pre-season mandatory swim test
Kids will be divided by age group, based on age or level
Registration is per season
Minimum: 30 / Maximum: 100
Included with Registration
8 weeks / 40 practices
5 Regular Meets and Prelims
All meet fees
Opportunity to qualify for Finals
Instruction from paid coaching staff
Team T-shirt and swim cap
End of season banquet
Doughnut Fridays
Areas of Focus
Our coaches are experienced swimmers with lifeguard and safety training. Coaches work with swimmers of all levels to:
Develop proper form
Build endurance
Build team spirit
Introduce swimming as a sport
Learn a fun and healthy life skill
Mandatory Swim Testing
A mandatory test day for all Swim & Dive Team members to ensure all participants meet the necessary requirements. Requirements include being able to swim the length of the pool without stopping or resting, passed level 4 swim lessons, and the ability to follow directions from coaches.
Call Us
JCC Registrar (402) 334-6419 Member Services (402) 334-6426
Stop By
333 South 132nd Street Omaha, NE 68154