The safety of our members and staff is our first priority.
The outdoor lap pool ONLY is open at this time. Members wanting to come for open family swim MUST reserve a session using the scheduling tool below. There will be no lap lanes available during the afternoon family swim.
Swim session reservations will open at 11:00 am the day prior. For example Wednesday, July 8 sessions will open at 11:00 a.m. on Tuesday, July 7.
Lap swim does not require a reservation at this time. Age 13+ will be allowed during lap swim.
4-5 Open Family Swim sessions will be offered per day (depending on the day / facility closing time)
Only 100 members will be allowed in each open family swim sessions.
Each family member attending will need to be listed at the time of reservation. Only one family reservation per family per day.
Children MUST be under adult supervision. All children 11 and under will be swim tested. Review our policies here.
Guests are not allowed at this time.
Those using the outdoor pool MUST enter through the direct outdoor aquatic entrance.
Membership ID cards are REQUIRED to access the facility.
Those with family swim reservations should arrive 10 minutes early and bring their confirmation emails (with QR code).
Please bring towels. Towel Service not available at this time.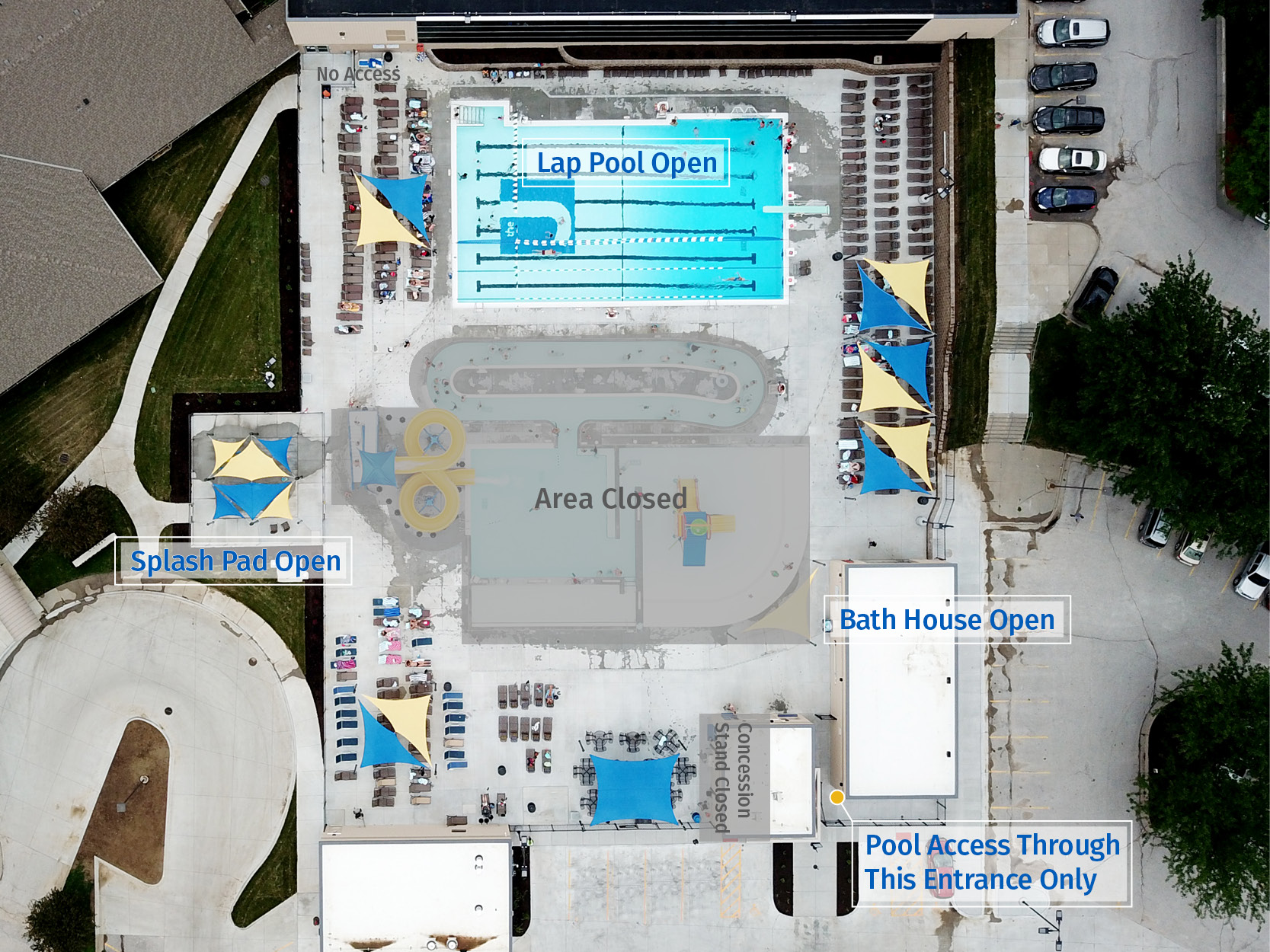 RESERVE YOUR SWIM SESSION
STEP 1: Select date on the calendar and time from available sessions. Reservations will open at 11am the day prior to the session.
STEP 2: Verify session date and time, click Next or Register button.
STEP 3: Enter name and email where you would like to receive your QR code/ticket. Read carefully though the Adult Participant Release & Waiver of Liability and Indemnity Agreement. You must agree with the waiver and confirm that you are 16+ in order to reserve your session.
You will receive 2 confirmation emails once you have completed the registration process, one with your ticket and one with Fitness Center check in procedure. Please make sure you read it, along with the Fitness Center check in list. We ask that all members follow all rules stated in that document. Present this confirmation email (on your smart phone or printed copy) when you check in for your designated workout session.
[MEC id="50384″]